How can I be a better leader?"
How can we help our managers communicate better?"
Information is getting stuck in the middle.
How can we fix that?"
How do I improve my employee satisfaction scores?"
How do I improve the competency of my team?"
How do I get my team focused on what's most important?"
I want to train my managers to be better.
Where should I start?"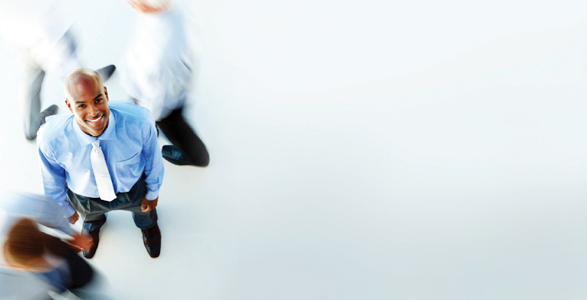 Leadership Development & Training
An elite few are born leaders; the rest of us have to learn this critical skill.
The Grossman Group works with senior leaders to help them improve their effectiveness and leadership impact, specifically in the area of critical communication skills.
From executive coaching to address individual business, leadership and communication challenges to training sessions with groups of leaders, our approach is built on customized coaching solutions based on a proven set of tools and methodologies, which address the most common pain points with strategies and techniques that can be implemented right away. Tools are available for both leaders and the communication professionals who support them.
Executive Coaching
One-on-One Coaching
Personalized executive coaching to improve business, leadership, and communication effectiveness in driving business results. Options include using world-class 360 diagnostics to help leaders improve self-awareness of leader competencies and gaps and to address areas for improvement.
Training
Building Effective Messages
Build strategic messages using a proven process to hit the mark and yield results.
Planning Effective Communication
Become more purposeful in how you lead and communicate by using two must-have tools:

The Grossman Group's 5-step planning process, which helps you effectively plan any communication.
And our Communications Cadence™ to ensure the right rhythm of communication with your key audiences.
Giving and Receiving Tough Feedback
Learn the delicate art of constructive feedback and how to use it to drive the right behaviors among your team.
Supervising for Success
Learn the art of listening, barriers to communication, and how to check for understanding to be an effective leader.
Stepping Up
Ideal for new managers. Walk away with a better understanding of a manager's role and the skills to lead people.
Presenting to Win
Elevate your presentation skills using The Grossman Group's 5-step communication planning process and learn best practices in delivery, knowing your audience, setting expectations and achieving presentation objectives.
Managing Up
Influence your boss and other key leaders by creating a partnership that yields better results (and might even get you promoted!).
Two-Way Communication
Get more of what you want done through courageous and empathetic two-way communications.
Storytelling
Create your own Storytelling Platform to connect with employees and build their personal and professional credibility and effectiveness, while improving the team's performance.
Media Training
Maximize your opportunity to get the organization's message across during defining moments with the media. Understand and evaluate the media situation, organize your thoughts and sound bites, and handle the unexpected with ease and confidence.