Consider and commit to signing the pledge
Join the group of nearly 500 leaders who have already taken the Pledge
Sign the Pledge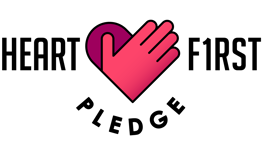 TO BE THE BEST LEADER I CAN BE, LEADING OTHERS WITH EMPATHY, HUMANITY AND AUTHENTICITY, I WILL:
Focus on my own self-care.

I will build coping skills to manage my stress, and help my team do the same.


Listen intently and in all kinds of ways.

I will do the work necessary to understand the needs of my team and balance their personal expectations with the needs of our organization.


Bring an element of humanity and vulnerability

to my leadership, with a genuine desire to build connections.


Create a psychologically safe culture

where people feel welcome to take risks and speak their truths.


Continually work to increase my communication effectiveness.

I will invite the communications team to be a true partner in the business as strategic decision makers. I will take steps to ensure I am communicating the right messages at the right times, and answering employee questions directly and honestly.


Communicate authentically

and with my heart, not just my head.


Use the power of stories to engage and empower others.

Listen to their stories to understand them better.
Sign the Pledge by filling out the form.