Free Assessment Tool
Weigh Your Team's Communications Competencies
Download Now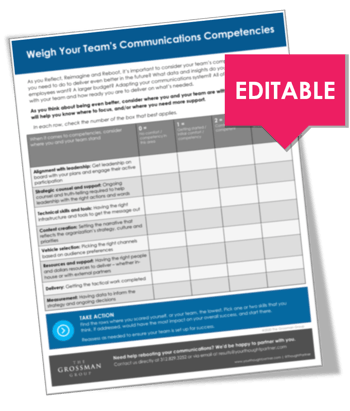 As you Reflect, Reimagine and Reboot, it's important to consider your team's communications competencies.
Use this tool to determine:
What you need to do to deliver even better in the future

If you have the data and insights you need about what employees want

What needs to be adapted in your communications system

If you need a larger budget or to staff differently
All of this is interconnected with your team and how ready you are to deliver on what's needed.
As you think about being even better, this assessment will help you know where to focus, and/or where you need more support.
Fill out the form to download your free assessment today.