March 22, 2019
Weekly Round-Up: 10 Comms Trends for Leaders, 6 Employee Experience Improvements, 11 Business Development Leadership Skills, 5 Insights for Listening Across Generations, 9 Ways to Help Conversations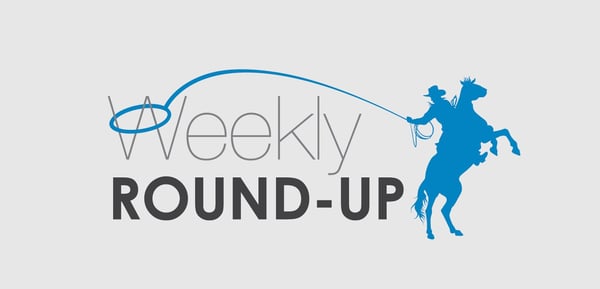 Welcome to my weekly round-up of the best-of-the-best recent leadership and communication blog posts.
10 Communication Trends Leaders Can't Ignore
By Valerie Di Maria via LinkedIn (@LinkedIn, @LinkedInEditors)

True to yourself, true to your brand. 10 communication points executives should be focused on.

"There's never been a more important time for companies to do the right thing. From impassioned employees to socially conscious consumers, internal and external audiences are making their voices heard as never before..."
Read more >>
6 Ways You Can Improve Your Employee Experience
By Kristen Pike via YourStory Media (@YourStoryCo)

Communication, recognition, investment. 6 helpful suggestions to build and strengthen your company's front line.

"Similar to customer experience, employee experience is equally important. It's about how they experience at work and how they feel about working at a company. From management to HR, employee experience is crucial for any business success…"
Read more >>
11 Skills To Hone As A Business Development Leader
By Forbes Business Development Council Expert Panel (@forbesbizdev)

Your desire to learn is your desire to lead. Sharpening 11 aspects of leadership abilities you already possess.

"We asked a panel of Forbes Business Development Council members which skills leaders should hone in themselves and their team to succeed in the current business climate. Here's what they had to say..."
Read more >>
How Listening Can Narrow the Gaps Dividing Our Teams
By Scott Savage (@scottsavagelive via @ThinDifference), Thin Difference

What scares you, what moves you. 5 ways to utilize your natural listening skills to bolster employee satisfaction across generations.

"Every organization and business today has to fight the same battle – four or five generations are at the table, looking to be heard and valued. Builders, Boomers, Gen X, Millennials, and Gen Z all see the world very differently, and the values conflict is real..."
Read more >>
Solving for Unproductive Workplace Conversations
By Art Petty (@artpetty)

Listen, decide, control. Managing problematic employees and workplace obstacles.

"The best workplace communicators understand these unproductive workplace conversations will never go away completely. However, when they encounter these situations, they are armed with tools and approaches they can employ to improve the chances of success for everyone involved…"
Read more >>
What were some of the top leadership and communication articles you read this week?
—David Grossman
---
Click below to download our new free eBook – Communicating With Impact Inside Healthcare Organizations – and start to navigate the core communication challenges that might be holding your healthcare organization back from achieving higher levels of productivity, trust in leadership, engagement and profitability today.