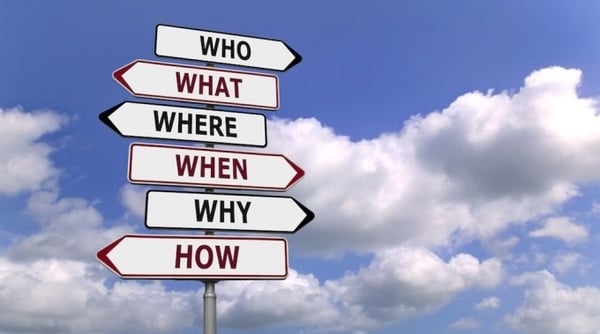 Ask any journalist and they can tell you about the 5 Ws and an H. Any solid news story covers those six basic ingredients. The same is true for communicating inside an organization, especially as it relates to sharing a compelling vision or guiding decisions about the future.
Want to ensure you don't forget a critical detail in your communications? Think 5 Ws and an H to ensure you're capturing important perspective, sharing the all-important context, and making it relevant for your audience.
What
What's the decision?

What does it mean?

What should I know?

What's in it for me?
Why
Why is it the right decision?

Why now?

Why is it important?
Who
Who made the decision?

Who's in charge?

Who does it impact?
Where
Where is this decision coming from?

Where/what locations will it affect?

Where can I get more information?
When
How
How was the decision made?

How will it be implemented?

How will communications flow internally and externally?

How does it impact me?
When communicating your message, the order is important. Adult learners want to know the "what" first and then the "why." The rest can follow logically.
Which W or H do you most often forget to include when you communicate? Download this free two-page tool—The 5 Ws and an H—to help guide you.
—David Grossman