June 25, 2018
Career Advice from Senior Leaders: First Up is Jennifer Leemann, Vice President, Internal Communications at Tapestry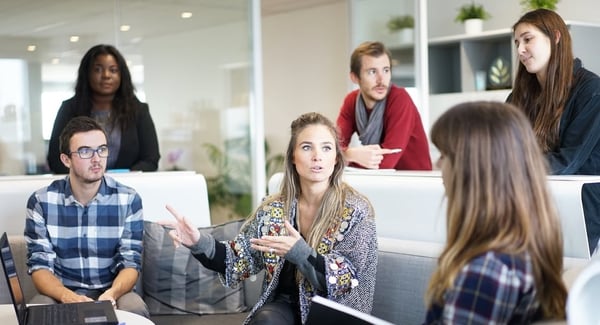 It's graduation season again – one of my favorite times of year. Not just because I get to see family and friends' children take the next step in their lives, but also because it's the time of year where new and fresh minds start to enter the workforce. I remember the feeling well and it comes with mixed emotions: excitement and often some angst in starting a first or a new job.
It's in that spirit that I've gathered for you some of the best career advice that leaders have been kind enough to share.

First up is advice from Jennifer Leemann, Vice President, Internal Communications, Tapestry.

Her advice: Always look for Intersections.



Back story: Early in my career I thought I needed to know everything about one topic, but I was given the advice to always know at least two disciplines. I've often encountered individuals who are afraid to step outside of their focus area, but in today's fast-paced environment the newest ideas sit at the intersections of unrelated fields.

Outcome: By constantly learning about different areas, you'll be inspired with unexpected ways to solve problems. It enables you to discover bigger trends and create innovation in unexpected places. It also helps you see patterns that might not emerge if you focus too narrowly.


Over the summer I'll share more words of wisdom with you here. If the advice resonates with you, or you think it will resonate with someone you know, please feel free to pass it along.
What's the best piece of career advice you've received?
—David Grossman
Check back for updates or subscribe to the blog today.
---
Click below to download the eBook—How to Think Like a CEO—and get the top 10 things that a CEO cares about (with a self-reflection point for each) to help you be more effective and productive with work: