August 6, 2015
Guest Blogger: Corey duBrowa on Measuring a Leader by the Success of Those They Lead #NoCapeNeeded
In the coming weeks before the launch of my next book, "No Cape Needed: The Simplest, Smartest, Fastest Steps to Improve How You Communicate by Leaps and Bounds," we will publish a few leadership advice pieces that are featured throughout the book. These posts offer the best advice industry leaders have received in their careers and are a must-read for those wanting to elevate their own performance at work.
Advice
Remember that the measure of a leader is less directly tied to their individual accomplishments than it is to the success of the people they lead.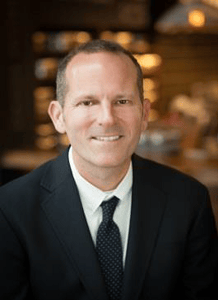 Back Story
My first – and best – encounter with leadership was in the person of Willis "Bill" Winter, a professor I came to admire at the University of Oregon while studying in the school of Journalism. Bill was one of those lovably gruff fellows from the old school whose demeanor was pitched somewhere between Jackie Gleason and Jimmy Stewart: part wiseguy and part wise man.
Bill was seldom in his office – a more common place to run into him would have been the classroom, or a public space on campus where he'd be surrounded by a crowd of current and former students biding their time for just a moment of his wisdom – but when he was, cigarette smoke would be wafting out from behind a door papered over with what he called "Bingo Board Material," a.k.a. notes from former U of O students letting him know that they'd landed a job in advertising somewhere in the wider world beyond Allen Hall, upon which he would scribble "BINGO" in dark black Sharpie.
Outcome
Bill is the guy who taught me how to shake someone's hand properly – "not too strong, but definitely not too soft, and you need to make sure the web between your thumb and index finger really gets in there" (grabbing my hand abruptly to ingrain his point in my memory) – and how to write a professional thank you note that would not only graciously convey gratitude upon the recipient, but place someone front and center in their memory when it came time to make a hiring decision.
But the biggest leadership lesson that Bill taught wasn't any one phrase, or thing, or behavior – it was that the measure of a leader is less directly tied to their individual accomplishments than it is to the success of the people they coach, mentor, teach and shape into future leaders. Later in life, I would go on to serve on the University of Oregon's Alumni Association Board and the Journalism School's Advisory Council, and the sole reason for both of these investments of time and energy can be laid at the feet of one of the most inspiring, thoughtful people with whom I've ever had the pleasure of an extended debate. If I am any kind of leader at all, it is because I was busy paying attention to what a terrific man Bill Winter was, every minute I was around him. He was an ad guy who let the life he led be his best advertisement.
----------
About Corey duBrowa
Corey has been responsible for Global Communications and International Public Affairs at Starbucks since joining the company in 2010, leading development and execution of communications initiatives such as Come Together, Create Jobs and the second Howard Schultz book "Onward." Prior to this, Corey held management and communications roles at Waggener Edstrom Worldwide, Ketchum, Nike and Saks Fifth Avenue. He holds his B.A. in Journalism from the University of Oregon and served as President of the University of Oregon Alumni Association. He also spent fifteen years as a rock journalist, publishing 1,000 stories in a variety of publications including Rolling Stone, Village Voice, No Depression, Magnet, Paste and the Oregonian.