How do we know if our communications are working?"
How can we make our communications work harder?"
What's the ROI of our communications efforts?"
How do we prove our value?"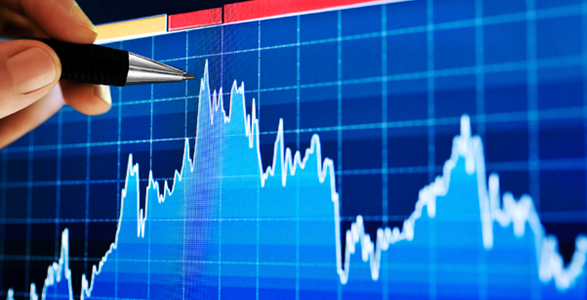 Measurement & Leadership Assessment
When it comes to value, no one talks a better game than those in communications. It's our business, after all. But when it comes to measuring leadership competencies and effectiveness, nothing speaks louder than the bottom line.
That's why we believe in letting the numbers speak for themselves. We offer a suite of communication tools that emphasize measurement to ensure that effective communication can be measured and tracked along the way to establish impact on the organization and to allow for smart decisions. Don't just take our word for it: We'll let our measurable results of the power of effective communication speak for themselves.
Measurement & Leadership Assessment in Practice
Streamlining communications to meet employee needs and drive business results
All too often, organizations churn out messages to employees using the same vehicles that have been used for years. At a time when resources are tighter than ever, few organizations can make data-driven decisions beyond basic hunches about which communication strategies and vehicles are working – or not – to make room for those that deliver the greatest return on investment.
Organizations across industries have come to The Grossman Group to assess the effectiveness of their communications, including the U.S. Centers for Disease Control and Prevention (CDC), Carolinas HealthCare System, Bayhealth Medical Center, Apollo Group, Exelon, and a Fortune 100 health benefits company. Applying the Grossman Methodology, The Grossman Group leverages its award-winning experience to offer the Internal Communication Climate Index™, a proven assessment model with built-in frameworks and flexibility to deliver advanced statistics, sound analysis and actionable results that ensure internal communications meet employee needs and drive the right outcomes.
With The Grossman Group as its partner, a number of organizations have gained critical insights to drive business decisions using the Index and other customized research approaches:
Eliminating a six-figure communication vehicle and more than a dozen low-traffic vehicles, and re-allocating the time and financial resources toward higher-impact communications.
Improving how information flows, including level of transparency, timeliness, and two-way dialogue; one organization finally had the data it needed to launch its own blog, which has since countered and reduced traffic on negative employee chatter blogs.
Revealing a significant issue with supervisor communications, which paved the way for supervisor training and tools to build more effective front-line leaders.
Getting the CEO of a Fortune 100 company to approve immediately the company's first-ever strategic internal communication and leadership communication plan grounded in data. As a result, benchmark data a year later showed double-digit gains in overall effectiveness of employee communications and in perceptions of the CEO's leadership.
Helping an organization equip business unit and site communicators with data and recommendations to drive "local" ownership and accountability of communications.