January 23, 2019
Your Brand Must be Aligned Internally and Externally Otherwise it May Ring Hollow – Guest Blogger Matthew L. Hickerson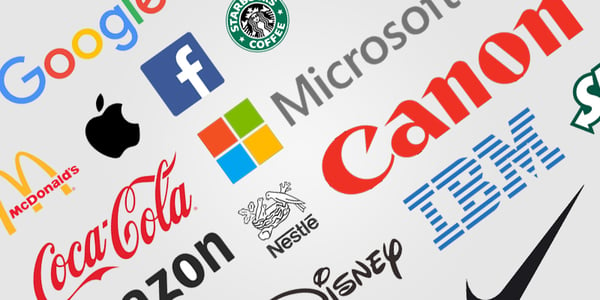 Most companies give great thought on how to position and differentiate their brands. They hire brand consultants, research the market and competitors, test potential positionings, launch marketing campaigns and monitor the results.
Yet one area in which some companies fall short is understanding the strong connection between their external brand positioning and their employees. If the brand positioning does not reflect what's inside the organization and its culture – and if it does not resonate with staff – then it may ring hollow.
Motivate Employees with Powerful Brand Positioning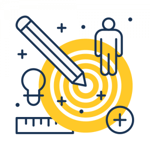 A powerful brand positioning ranks as an important tool to motivate staff. When done correctly, the external brand positioning can and should be an integral component of the internal communications strategy.
At CFA Institute, our tag line is "Let's Measure Up." In our external communications, we call on the investment management industry to measure up to its clients by putting the needs of investors first. A simple and powerful statement.
"Measuring up" is a call to action for employees too. In their roles, employees should measure up by upholding the values of the organization, by supporting their co-workers, and in their interactions with our members, candidates and external partners – perfect alignment between internal and external messaging.
Examples of Branding Misalignment
That's not always the case. Consider GE and IBM: both have gone to considerable lengths to reposition their businesses and redefine their brands.
GE dropped the venerable tag line "We Bring Good Things to Life" in favor of "Imagination at Work." You would have thought based on their advertising that GE had transformed itself into a technology company. Yet at its core GE remained a sprawling industrial conglomerate. With that backdrop, it's not hard to imagine employees may have been confused by what GE was trying to tell the market and what they were supposed to deliver.
And the market ultimately decided for them. GE's stock price under former CEO Jeff Immelt price ranked as the worst in the Dow Jones index during his tenure. The Board jettisoned him and the new CEO changed course, sold various lines of business – and ended the campaign. Dow Jones dropped GE from its index. And then the Board changed its leadership again.
IBM, while not the strongest stock market performer over the past few years, much more clearly aligned its business strategy with its brand and what it was asking of its employees. IBM too continues to strive to reposition its business, focusing on services, the cloud and Watson, having exited the PC business years ago. It's no longer a hardware company at heart; it's a services and consulting company.
In their values, IBM states: "We sell products, services and solutions to help our clients succeed, however they measure success." While that may sound a tad generic, it certainly aligns with their external brand.
Successful Brand Positioning Includes Aligning With Employees

On the other side, companies such as Southwest Airlines, Apple and Disney are renowned for their skill at training their employees to embody their brands – no brand disconnect at any of those companies.
It's unrealistic to expect a brand positioning to change a business model. But embarking on a communications plan with a forward-looking positioning can tell customers and the market how the company will deliver on its aspirations – so long as they do not forget to include their employees.
Communications cannot change companies in isolation. But one thing remains certain: employees must be on board in order to have any realistic hope of success.
Shakespeare famously wrote "To thine own self be true." This holds for companies, their brands and their staffs. Employees remain the best brand ambassadors; don't forget to bring them along on the journey.
Looking to align your brand both internally and externally?
Consider these tips on brand alignment:
Do research – with your own staff

Don't promise the market something your brand – and organization – cannot deliver

It's OK to be aspirational with your brand messaging, but be realistic

Repeat your brand mantra to your staff over and over again – make it part of your internal communications plans

Be authentic

But don't expect communications to change a company in isolation
—Matthew L. Hickerson
---
About the Author

Matthew L. Hickerson is Director of Executive Communications for CFA Institute, the premier global association for investment management professionals. Matt previously held senior marketing communications roles at Macquarie Group, UBS and Credit Suisse. Connect with him on LinkedIn.


---
Click below to download this eBook—Use the Right Channels to Communicate with Impact—and see how being more purposeful when choosing communication channels leads to less clutter and more effective communications with employees.