How can we get ahead of the change curve?"
There's a big change happening,
and we need employees to know what's going on.
How should we handle that?"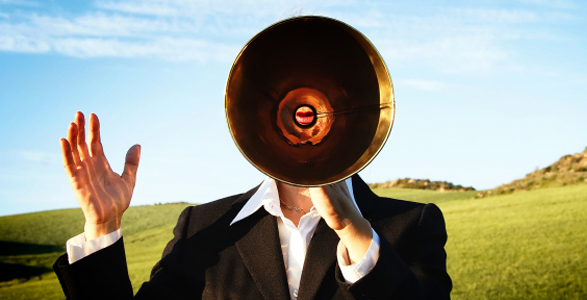 Change Management
Leaders often see change as positive, and about possibility, vision, and renewed energy. For employees, change can seem like quite the opposite, and it can lead to fear and inaction if not communicated effectively.
The Grossman Group works with leaders to develop clear, effective corporate communication strategies and messages that build a compelling case for change management that leaders and employees can understand, believe in, and act on. The result is engaged, motivated individuals and teams driving results for the company through a pre-defined change management process.
Change Management in Practice
Helping employees embrace global behavior change
In business today, good is never good enough. While some of Heinz's manufacturing sites achieved operational excellence, others lagged behind. The leadership team raised the bar on expectations – and results – to engage employees in delivering even more consistent, efficient operations in its global manufacturing facilities and offices.
Additionally, with an eye toward upholding its outstanding reputation for quality, Heinz launched its Global Performance System (HGPS), a multi-year effort that transfers ownership of continuous improvement from Heinz Corporate to the hands of every employee.
The inherent difficulty in aligning 32,000 global employees around a new mindset and behaviors led Heinz to The Grossman Group. Applying proprietary and proven processes and tools as part of the Grossman Methodology, including messagemap™, take 5™ and ibrand™, The Grossman Group delivered a strategic message platform, change communication plan and tools that enabled Heinz to tell its HGPS story and drive the right behaviors and actions, while also flexing to meet different site and employee needs.
Heinz has delivered its Year One commitment to bring HGPS to eight pilot sites worldwide, and the communication plan and tools have been instrumental for the sites. Response has been so positive that HGPS is now rolling out at key plants in Asia Pacific and Australia.
HGPS launched in eight pilot sites, and has since expanded to 13 total sites in less than a year – much faster than originally expected. With the smart rollout of the program, including strategic communications, there's big demand for the performance system to rollout globally to another 30+ additional sites across North America, Europe and Asia Pacific in the next two years.
In the first year, Heinz reported record sales and profits with 10.3% growth in earnings per share and 9.2% growth in net income. The company cited its heightened emphasis on cost control and global productivity – achieved through HGPS – as a key reason for its success. Specifically, HGPS has positively affected 2.5 percent of sales, resulting in $250 million in improved productivity. In addition, the HGPS program has been a featured best practice at several supply chain conferences, including the Lean Six Sigma & Process Improvement Summit and SCOPE.
"This is exactly what we were looking for... It's up to us now to take what you've provided and lead the organization in using these materials," Global Director of Continuous Improvement & Environmental Health & Safety, Heinz.