In the graduate course I teach at Columbia University, my students thirst for practical ideas and insights on ways to build trust. The burning question I often hear from them—and just as often from senior executives—is, how can I get employees to trust me? And not in a way that is about reputation and saving face, but in a way that creates a deep bond of believability between executive and manager, superior and subordinate, and that motivates employees to commit the extra effort that is essential to any successful organization.
Let's start with the basics. Trust is built on follow through and delivery. Say anything you want, but if you don't back up your words with action and results, your employees will get the message loud and clear that you are not a person on whom they can depend. Fail to follow through even just a few times, and you've all but squandered the chance to build the trusted relationships that are at the heart of productive, engaged workplaces.
Why does trust matter?
Greater trust in leaders benefits the bottom line. People like being a part of an organization they believe in. This means they are willing to work harder, smarter, and be engaged and active in the workplace in ways that drive business results. Furthermore, greater trust fosters employee well-being. This might seem like a touchy-feely soft business issues, but the fact is that unhappy and disconnected employees can have a profound effect on business through absenteeism, lack of motivation, and turnover.
So back to that question that both senior executives and Columbia grad students have: How do I get employees to trust me?
Be approachable and friendly (people trust leaders they like).
Balance the need for results with being considerate of others and their feelings.
Instead of using your position power, work hard to win over people by being respectful of their ideas and perspectives.
Ensure that your words and actions match. Not just some of the time—all the time.
Actively listen and check for understanding by paraphrasing what you've heard.
Show support for your team members, even when they make mistakes.
Be honest and tell the truth. Telling people what you think they want to hear erodes trust.
As leaders, whether of an entire company or of a small team, we can't underestimate the power of the shadow we cast and our ability to influence behaviors and drive results. We must learn to drive the results we want by modeling them.
What are you going to model today to build trusted relationships?
- David Grossman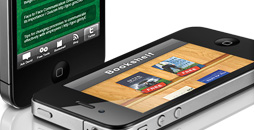 Download the Ask David
iPhone app!

Communication and leadership issues on your mind? The Ask David app brings the advice and wisdom of a communications industry expert right to your fingertips.