Achieving trust, credibility and especially engagement is the ultimate prize for employers, now more than ever. Communications and communicators play a key role in the engagement process. Great communication can engage employees if it cuts through the clutter to speak directly to them, and no one is better positioned than communicators to know how to connect effectively with employees.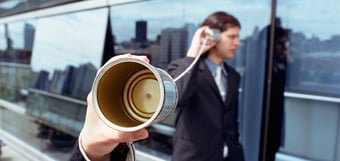 First, employers and communicators must recognize that employee engagement is a two-way street, and furthermore that engagement is a gift an employee gives to an organization—that can be freely given or withheld at any time. It is up to these leaders to accept responsibility for (as they will reap the benefits of) making it that way.
Next, decision makers need to realize that engaged employees need more than just information. They need face-to-face communication and dialogue.
Communication professionals are at the heart of all of this interaction. It is up to them to facilitate communication between leaders and employees, and within individual teams. Yes, communication is everyone's responsibility, but it's up to the communicators to drive awareness and engagement.
Engagement is the degree to which workers feel an emotional connection with their employer and organization that allows them to identify with, be motivated by, and be willing to expend extra effort for their employers (e.g., extra time, brainpower, or energy).
It also leads to an employee's willingness to advocate on behalf of the organization and brand. The sad fact is that overall employees aren't very engaged. This has a negative impact on productivity, results, shareholder value and many other aspects of the business.
According to the 2012 Gallup Employee Engagement Index, about one third of all employees globally are engaged, nearly 20% are actively disengaged and the rest—just about half—are on the fence. Our greatest opportunity exists in our ability to help those individuals who are on the fence to be more engaged, and to keep already-engaged employees committed (they're the ones driving the business). Imagine the impact if we could get 5 percent, 10 percent, or even more from "on the fence" to engaged? What might that mean in productivity and results?
You may not realize it, but you're actually engaging employees every time you:
• Help them understand the realities of your business.
• Connect the dots between the big picture of your business and what it means to them and their job.
• Reinforce that they can trust you.
• Ask for their thoughts and feedback.
• Ask how they are doing.
If engagement merely facilitated a more efficient working environment or a friendlier atmosphere, the business imperative to make it a priority wouldn't be as compelling. But the extra effort, the willingness to act as a champion and to advocate for your organization, the desire to provide value every minute of the day makes engaging employees a critical success factor for any business.
What can you start doing today to increase your employee engagement?
- David Grossman
------------------
Get the skinny on what it takes to create an organization with engaged employees. Download, Improve Your Workplace Diet, by clicking the image below.