July 8, 2020
11 Quotes to Inspire You to Communicate with Compassion in The Workplace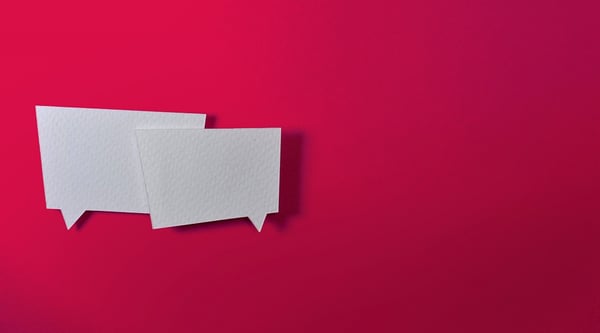 It's no secret that employees look for – and want – more meaningful communication and interactions with their colleagues, teams and leaders, especially given the recent events. Research shows that better communication leads to higher engagement, which is linked to increased employee motivation, productivity, sales, and – on the flip side – less absenteeism, turnover and injuries in the workplace.
In the spirit of communicating even better, we've put together a list of 11 communication quotes to help inspire you to communicate and connect with your team in a more meaningful and powerful way.
Look to these quotes during reflection time, or when you need a jolt of inspiration yourself:
"The key to handling problems and conflict within an organization is to keep the channels of communication wide open."



– Anita Roddick, founder of The Body Shop, human rights activist and environmental campaigner




"Complexity is the enemy of communication."



– Unknown




"I've learned that people will forget what you said, people will forget what you did, but people will never forget how you made them feel."



– Maya Angelou, poet




"Their story, yours, mine – it's what we all carry with us on this trip we take, and we owe it to each other to respect our stories and learn from them."



– William Carlos Williams, poet and physician




"To effectively communicate, we must realize that we are all different in the way that we perceive the world and use this understanding as a guide to our communication with others."



– Anthony Robbins, author, motivational speaker, life coach and philanthropist




"Communicating with clarity, purpose, passion and honesty will enable you to serve others in a profound way."



– Janice Bryant Howroyd, Founder and CEO, ACT-1 Group




"Communication is the real work of leadership."



– Nitin Nohria, Dean, Harvard Business School




"Life's most persistent and urgent question is, 'What are you doing for others?'"



– Martin Luther King, Jr., Christian minister and activist




"Kind words can be short and easy to speak, but their echoes are truly endless."



– Mother Teresa, Roman Catholic nun and missionary




"Constantly talking isn't necessarily communicating."



– Charlie Kaufman, screenwriter, producer, director and novelist




"Great communication begins with connection."



– Oprah Winfrey, philanthropist and television producer
What inspires you to communicate with even more empathy and compassion?
—David Grossman
---
Click below to download your free copy of the eBook—8 Ways to Lead with Heart in Times of Uncertainty and Change—and get 8 key strategies to help you lead and communicate with heart – and guts – to motivate and engage your employees, drive performance and get results.