March 21, 2022
4 Steps to Harness the Power of Purpose and Drive Business Transformation – Guest Blogger, Tapestry's Jennifer Leemann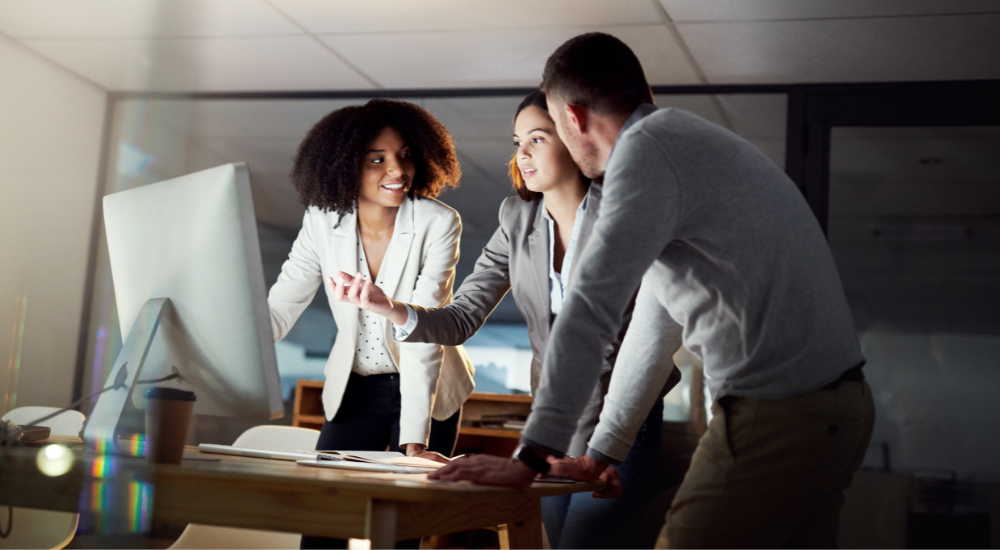 Business transformation is a common way leaders evolve companies to compete in changing environments. Less common however, is a powerful approach to drive transformation success: putting purpose at the core of the work.
Two years ago, Tapestry, the parent company of Coach, Kate Spade and Stuart Weitzman experienced a shake up in the C-suite which resulted in several interim appointments, including the CEO. It also encountered a sharp decline in share price as revenues and margins contracted due to COVID-19. At the same time, the company was embarking on a significant business transformation to be customer centric, data-driven and agile. While there were multiple workstreams, the first one was purpose.
Why a Company's Purpose is Important
A company's purpose is its north star. It unifies all stakeholders and answers why a company exists. When done well, it becomes the framework that shapes all decisions and actions, it changes the questions asked and it drives results.
Two years later, we've seen incredible impact. We're not the same company we were. We have new capabilities, new ways of working and our business has returned to pre-pandemic levels. Using purpose to drive business transformation has shifted our company mindset. Stakeholders have called this some of the most game changing work the company has undertaken and it continues to guide our strategy, decision making and culture.
To use purpose to drive your next business transformation, consider these four critical steps:
Listen and engage to uncover your purpose
Purpose is a timeless North Star. Why does your business exist? As your business strategy evolves and transforms, purpose stays consistent and guides you.

At Tapestry, we used purpose as an employee engagement opportunity. We fielded a global employee purpose survey, held focus groups, conducted leadership interviews and spoke openly about purpose as part of our transformation. We asked questions like:

Where did we come from?
Who are we at our best?
What need in the world can we solve?
What makes us distinct?

Leverage insights to shape a simple purpose statement and values
Using the themes from a listening exercise, begin to shape a simple powerful purpose statement and the values to bring it to life. Your purpose must be true, it is not a slogan or a tagline. This is a powerful step in aligning leaders around a common direction.

This was an effective way to bring a new leadership team at Tapestry together around a common vision and articulate why our company exists.
Shape strategy and decisions guided by purpose
Purpose isn't separate from business strategy. It must guide strategic decisions and actions. Using purpose as your guiding principle will impact the questions you ask and the challenges you chose to tackle. Don't just talk about your purpose, you must prove it with action.

Tapestry's new leadership team used purpose to clarify and hone our corporate strategy. We connected purpose to decisions and culture transformation. It resulted in decisions like raising our minimum hourly wage in the U.S., forming a new company foundation, tying leadership compensation to progress in diversity and inclusion, and putting in place more aggressive sustainability goals.
Communicate purpose
Once your purpose is clear, your strategy is aligned and you have clear actions to take, it is time to launch your purpose. Starting internally, sharing purpose with your employees is a powerful motivation tool that creates a shared direction around transformation. Once your employees are engaged in your purpose story, consider how you communicate purpose externally to all your stakeholders.

We held a virtual launch with our global Tapestry employees. It was the first Zoom meeting called "the BEST meeting I have attended in my life" and employees invited their families to listen in. We also evolved all of our external communications and marketing materials to incorporate our purpose and express to the world who we are.
Have you put purpose at the center of your business transformation?
—Jennifer
About Jennifer

Jennifer Leemann is Vice President, Communications, at Tapestry, a global house of brands including Coach, Kate Spade New York, and Stuart Weitzman. During her tenure she has led a variety of transformation projects such as rebranding the company and developing purpose. Prior to joining Tapestry, Ms. Leemann spent eight years in a variety of brand and communications roles at Starwood Hotels & Resorts Worldwide, Inc. Ms. Leemann graduated from the University of Virginia with a B.S. in Commerce and a concentration in Marketing and Management Information Systems and received her Master of Science, Strategic Communications, from Columbia University.
Join us for an upcoming complimentary webinar for communicators - spots are limited so click below to reserve one of our two sessions today!