November 12, 2021
5 Proven Approaches to Leader Communications in the New Reality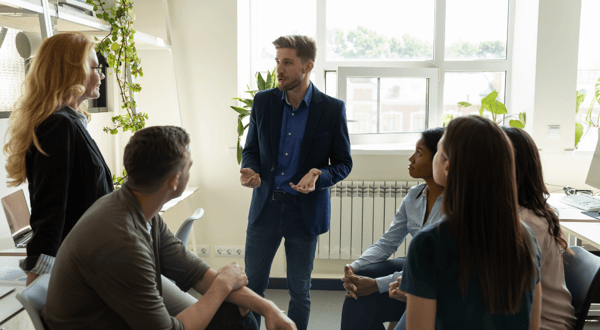 When the pandemic hit, leadership teams figured out really quickly that effective communication was essential to business continuity and helping employees through the transition to the new reality.

Part of why companies were so successful during the early days of the pandemic is because communications were hugely focused; what wasn't critical was stopped to make way for the most important communication about the business and plans for the pandemic. Leadership communication was purposeful and relevant, and therefore, positively influenced engagement, including on critical topics like the safety and well-being of employees.

For as much as has changed in the past 19 months, in some ways little has changed. Organizations and employees are still going through tremendous change and the communications team, working closely with leaders, will continue to be essential to leading employees through the change to the new reality. They need to remain focused and resourced as such.
Staying Focused on Engagement
Here are five proven approaches communications teams and leaders can use to help improve employee engagement as we adapt to the new reality:
What will you do differently in your communications with your employees?
—David Grossman

---
In the spirit of giving, we want to pay it forward by giving away copies of Heart First. We'll provide you, members of your team, and/or a leader you think will benefit with a copy (it's on us!). Click below to select your option and submit your book order today!