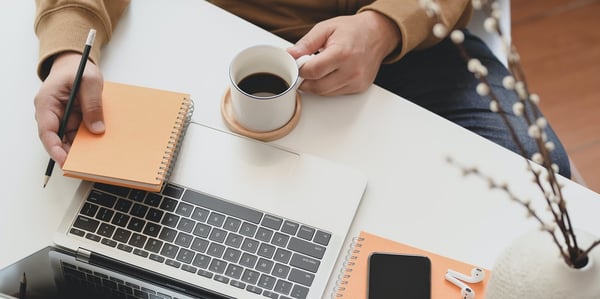 As you look back on communications lessons learned through the pandemic so far, you're likely weighing your options for how best to keep the momentum going.
Some communicators are reflecting on what's worked, what hasn't, and determining what's needed from a communications perspective to continue to drive the business forward effectively.
Others are reimagining the future. They know what's required to achieve their business outcomes and they're building their business case to secure the resources they need to get there.
No matter the step you're on, it can be challenging, especially as you narrow in your go-forward priorities and continue to manage the day-to-day needs of the business.
Reboot Your Communications Plan in Less Than a Day
If that resonates with you, we can help. The good news is you don't need lots of time to recast your plan. You just need a few focused hours with the right people in the room, and the structure to get what you need out of your time together.
We work with communications teams often to get a jump start on this process through facilitated, half-day planning sessions. The process is simple, and effective.
Here's how it works:
Pick a date when your team can get together (virtually works) to work Reflect and Reimagine as a team.
We facilitate so you and your team can work together to identify where you've been, critical business needs moving forward, and what your function could and should focus on for the future. Having us facilitate optimizes your time and allows for your team (including you) to fully participate and co-create so there's shared understanding and ownership. The work done in the session will get you close to the finish line.
Following the session, we'll codify your team's work on paper so any loose ends can be quickly tied and your plan ready to execute.

How might a few focused hours with your team help you reboot your communications plan for the year ahead?
—David Grossman
---
If you'd like our help to reboot your communications plan in less than a day, click below to send us an email to get started.