Difficult times prompt difficult questions from employees, so it's important to always be prepared for them. The first questions will likely be: "How am I affected? Will I lose my job? What does this really mean for my future?"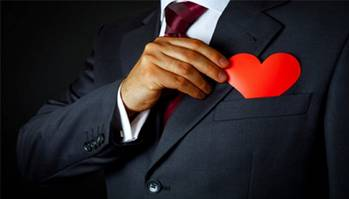 To combat the anxieties, leaders should develop a clear vision for the company's future and communicate the direction clearly and regularly to employees in inspirational ways. It's about painting a picture that employees can buy into. Consider scheduling several one-on-one talks with managers and their teams and managers and individual employees. In these more intimate conversations, managers can address employees' concerns directly, and reassure them that they are valued and have a future with the company. These meetings are also great opportunities for giving employees better background on why changes are happening and the role they can play in strengthening the company.
At the same time, employees need to feel inspired and emotionally connect with the company's mission. One study from Booz & Co. emphasized this point: "Executives can accept cost cuts based solely on a financial business case, but employees require an emotional case as well." The study, entitled: How to Cut Costs – and Get your Employees to Help, pointed to possible emotional arguments, such as:
Freeing up funds to fuel the creative process and realize the company's mission
Streamlining processes to eliminate barriers to doing what employees love to do
Bringing in outside providers/contractors to allow employees to focus on what they do best
Work to ensure that your messages have credibility with the rest of the workforce. Each employee needs to understand his or her role in contributing to the organization's success and feel genuinely part of a greater goal.
What are you doing as a leader to combat the anxieties of your employees?
-David Grossman
Looking for more tips on leadership? Download our Bosses: Good vs. Bad eBook and get 6 strategies to lead effectively.