October 31, 2018
Someone to Know: Q&A with Comcast Vice President of Communications Jack Segal
This innovative and award-winning strategic communications professional (and all-around great guy) is at the top of his game and is absolutely Someone to Know. Jack Segal, Vice President of Communications at Comcast Cable's Greater Chicago Region, discusses his role, tried and true strategies to reach and engage employees, and the instrumental ways communications plays a major role at Comcast. As a passionate advocate for the LGBTQ community and more broadly, for the importance of inclusion and belonging, Jack uses his skills and talents to make a meaningful difference in Chicago and in the communities Comcast operates.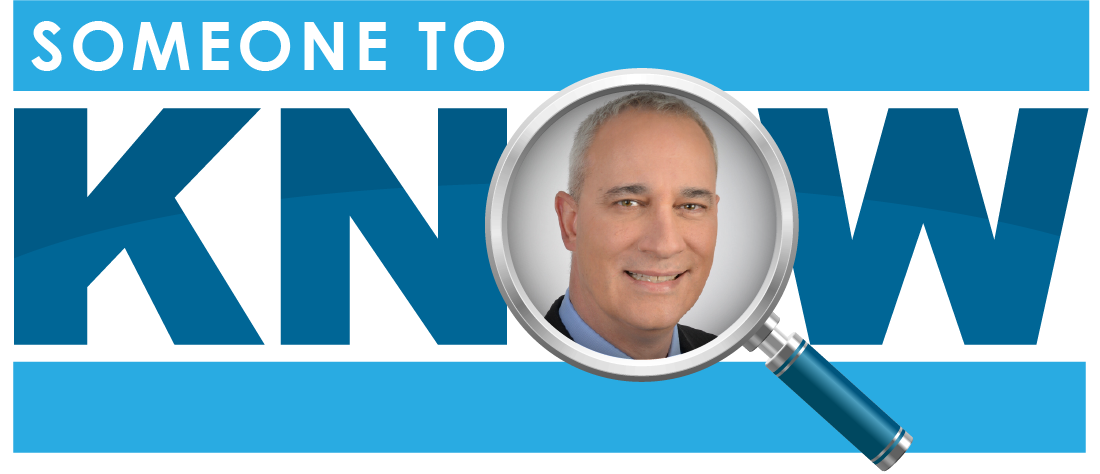 Q&A with Jack Segal,
Vice President of Communications
at Comcast
Q: How do you describe your role today?
A: I'm Comcast Cable's Greater Chicago Region (GCR) Vice President of Communications and am also on the management team. In my role, I oversee media relations, regional social media (Twitter and Facebook), internal/employee communications, messaging and editorial services and crisis communications. The region includes Illinois, NW Indiana and SW Michigan.
In this region alone, we have 6,500 employees, more than 150 office, operations and retail facilities and 53,000 miles of network. We have more than 2,000 techs in the field and 900 local Customer Care reps on the phones. And we're constantly upgrading and adding new products and services in an effort to deliver the best possible customer experience. In addition, we provide service 24/7 to millions of residents and businesses, which depend on us.
All of this makes public relations and internal communications incredibly rewarding, but also incredibly challenging. This can be a 24/7 job.
Q: Being socially responsible is a must for companies today and Comcast is a great community partner in Chicago. How is the company involved in and supporting the community and what kind of impact are you seeing both in the community and for Comcast?
A: While Comcast NBCUniversal is global company, we also see ourselves as local in a way and an integral part of the communities we serve. All told, we made more than $26 million in cash and in-kind contributions in the GCR in 2017. Our community investment foci, which align squarely with our business, include:
Closing the digital divide/improving digital literacy: Comcast's Internet Essentials (IE) program provides Internet service at home to eligible low-income families for about $10/per month. IE has helped nearly 240,000 low-income Chicago residents gain access to the internet at home – more than any other city.
Youth development: Through our Leaders and Achievers Scholarship program, we provided $1,000 scholarships to 175 graduating high school students who give back to their communities.
Volunteerism: Comcast Cares Day is the largest single-day volunteer program in the country. This year, nearly 6,400 GCR employees and community volunteers completed around 75 projects, ranging from planting gardens to painting schools.

Economic development: Advanced internet technology is a key element of economic development, so:
1. We support the local tech industry and tech incubators, ranging from 1871 and Matter to mHub, in an effort to spur the next generation of innovation that will drive the Chicago-area economy forward.
2. We offer gigabit Internet service over our entire network, regardless of neighborhood, which gives virtually every home and business along our network access to fast Internet.
3. Comcast Business has expanded its fiber network to business and industrial corridors across the region – and not just in high-income areas – we've done this in several low-income areas of the region. Fiber provides access to the greatest Internet speeds and the most advanced telecommunications services. Doing this helps businesses in low-income areas compete on a level playing field with businesses elsewhere.
4. We also sponsored Chicago Ideas Week, the Rivers Edge Ideas Lab and similar initiatives to spur ideas for the future of the city.
Through Internet Essentials, access to gigabit speeds virtually everywhere we provide service and the expansion of our fiber network – and support for the tech industry – we're closing the digital divide and helping to drive innovation and economic growth.
Like the general public, employees believe businesses must contribute to the communities they serve and must be good corporate citizens. Making sure employees know what you're doing and involving them is crucial and helps earn their trust and support.


Q: What tried and true strategies do you count on to reach employees and help them feel engaged?
A: Internal and external communications should be considered one in the same. Employees can learn as much about the company from the press, online and via social media as they do from internal communications. Conversely, stakeholder audiences can learn as much about a company and its products and services from employees as they do from media, online and social media sources – especially in a company with as many employees as Comcast. Studies have shown that influencers trust business more than they do media, government and NGOs, so encouraging employees to become product and brand ambassadors and giving them the tools to make that happen has never been more important. To these ends, here are some of the vehicles we use locally:
Provide a weekly email newsletter with general information about the company, products and services, community outreach activities, benefits and more;

Provide a monthly business report via email that features information about the region's performance, as well as new products, services and upgrades;

Do monthly podcasts on our products and services that our mobile employees can listen to in their vehicles between appointments;

Produce a near-quarterly video that also provides information about the business (though it's local, this video is one of the most watched videos in the company). We tape it in front of a live studio audience and feature different employees and topics each time;

Write talking points for supervisors to use in their weekly meetings with frontline employees;

Called "ComcastNow," our Intranet features a host of information (our weekly newsletter often links to it);

Business units also provide technical updates and area-specific information on a regular basis to their employees; and

We also continually encourage employees to follow us on Facebook and Twitter, share information on LinkedIn and sign-up for alerts from our online newsroom.




Q: You're an openly gay executive. How is it for you at Comcast, and what lessons learned could you share with leaders who aspire for a more diverse and inclusive environment in their organizations?
A: As Glenda the Good Witch said to the munchkins in the "Wizard of Oz," "Come out, come out, wherever you are." The best thing you can do as an LGBTQ senior executive is lead by coming out and being visible! That makes other employees feel comfortable about coming out as well. I feel comfortable being out at Comcast and believe most LGBTQ employees do. We're all human, so I always take the opportunity to educate coworkers when they have gaps in knowledge or understanding of the LGBTQ community. I don't let these opportunities slip by.
In addition, as an LGBTQ employee, you have added value. Don't be afraid to advise your company on how best to reach out to the community. The LGBTQ market is large and is of great value to any business. We have incredible On Demand offerings for the LGBTQ community, and I've helped to link Comcast to the local LGBTQ community to show our offerings.


Q: We get asked often to share what the best companies are doing. What's an innovative practice you're proud of?
A: I believe all internal communications must be underpinned by a set of principles. Satisfied employees = satisfied customers. You can provide information in a variety of innovate ways, but first, your employees have to trust you, so be proactive, honest and transparent. For that to happen, you…
Must have real two-way conversations. Give information and get information. Frontline employees have incredible insights. You miss out if you don't listen, listen and listen more. To this end, we survey our employees annually and do pulse surveys monthly.
Then act on the input you get from them. If you do surveys, provide the results – good and bad – and let employees know what you're doing in response. We have an ongoing multi-disciplinary effort that dives into the results, works to develop ways to act on them and – well – acts on them. We consistently communicate about what we do in response to the results.
Be there. Don't sit in your ivory tower. Leaders need to be visible. They need to get around to different offices. They need to participate in business unit meetings and they need to make connections, one-on-one. To these ends, we:
1. Hold "Connection Week" twice a year. Directors and above spend the day with one or more frontline employees.
2. Leaders also meet with employee groups by location and provide hyperlocal information about the business and ask for their input into hyperlocal business issues.
3. We also have an internal Shark Tank competition in which frontline employees present ideas that can positively impact the customer experience. Employees who come up with the top ideas win cash prizes. We make it like a game show, tape it and share it with the entire region.
Hear it from us first, when possible. Share information proactively with employees and provide perspective on it when major issues arise. That does two things: Lets them know you're on it, and, when appropriate, gives them language they can use if confronted with questions in the field, at home or around town.
Let employees know how the company and the region are doing and where you are on goals and budgets. If things aren't going well, tell them how you plan to change course and what their role is. They'll get on board if you let them in, and they'll feel better that you're acknowledging and addressing issues.
Be real! Don't be technical or wooden. And have a sense of humor when it makes sense.
Employees need to serve as brand and product ambassadors, so they need information. To make this happen, employees must trust and believe their employers and be proud of and educated about the company's products and services.
You're more than just a communicator! You are part of the management team and your perspective is important. It's imperative that you provide input about external perceptions and how business decisions can affect internal and external audiences.


Q: What's the biggest opportunity you see at Comcast?
A: Our goal is to make the customer experience our number one product. To that end, we have a multi-year initiative underway. Our opportunity is to get even better. Communications played a major role in evolving the culture, educating employees, getting them to understand their roles and driving results. I'm proud that already, we've:
Increased customer satisfaction;

Greatly reduced the number of calls coming into Customer Care;

Greatly reduced the need to visit customers to fix or install service, and when we do, we're on time around 99% of the time;

Provided customers with self-help tools that allow them to resolve service issues on their own — customers are gravitating to these resources in a major way; and

Introduced a huge social Customer Care team that responds to customer inquiries on Facebook, Twitter and other locations online, and so much more.




Q: You're on the Boards for the Center on Halsted and BUILD. What are they about and what are the big things you're working on?
A:
The Center on Halsted is the epicenter for the LGBTQ community in Chicago. It offers everything from HIV- and STD-testing and behavioral health services to cultural programing aimed at the spectrum of the community. One of our major initiatives that's near and dear to me is housing for homeless LGBTQ youth. A good portion of homeless youth is LGBTQ, and the suicide rate for homeless LGBTQ youth is scarily high.
BUILD, which turns 50 next year, offers Chicago youth an alternative to gangs and violence. It offers programs ranging from art and sports leagues to academic assistance and mentoring.
My view of my role on boards: help set the organization's strategic direction; provide high-level oversight, counsel, technical assistance and insight based on your area(s) of expertise; fundraiser; and link the organization to resources in your network that can help them deliver on their mission. In addition, show up and be a champion. Go to meetings and events and bring others with you to help enlarge the organization's network of support.
----
About Jack

Jack Segal is Vice President of Communications for Comcast's Greater Chicago Region, which has more than 6,500 employees and 2.5 million customers. Segal oversees internal and external communications.
Segal serves on the boards of the Center on Halsted, which provides services for the LGBTQ community, and BUILD, which helps Chicago youth avoid gangs and violence and live fulfilling lives.
A Chicago native, Segal has a bachelor's degree in Public Relations from the University of Florida in Gainesville.
To read more executive Q&As in our Someone to Know Series, click here.
Great communication is a skill anyone can master. Click below to download—Mastering the Art of Messaging—based on the award-winning strategies of our messagemap methodology and learn how to create high-impact messages today!