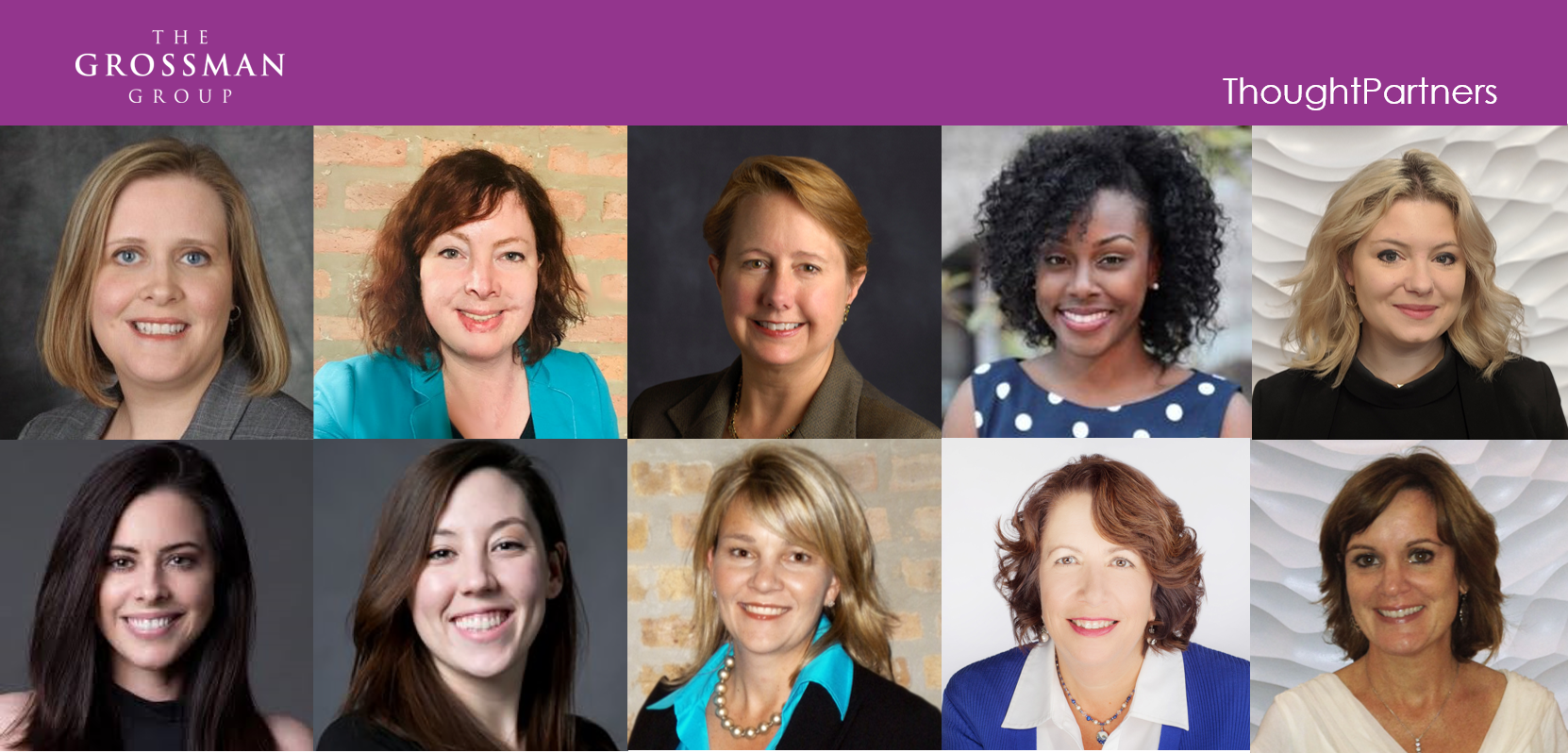 From left to right starting at the top: Debbie Field, Lana Dewit, Linda Kingman, Brienna LaCoste, Kayla Ellsworth,
Melinda Koski, Jennifer Hirsch, Kate Bushnell, Julie Well, Meg Breslin.
A lot has changed for women in business in recent decades: more women in leadership roles than ever before, and more equity and progress being made to close the pay gap. Even so, there is still much more to be done to create a fair, diverse and equal opportunity environment for women in the workplace.
In the midst of all this ongoing change and reform, Women's History Month is the perfect time to honor the progress made to level the playing field and share terrific stories and insights from women leaders at The Grossman Group.
Read More