I feel like we're not all on the same page."
How do I get my team focused on what's most important?"
How we do we tell our story?"
I feel like others don't know how we add value.
What can we do?"
We need employees to advocate for our brand.
How do we get there?"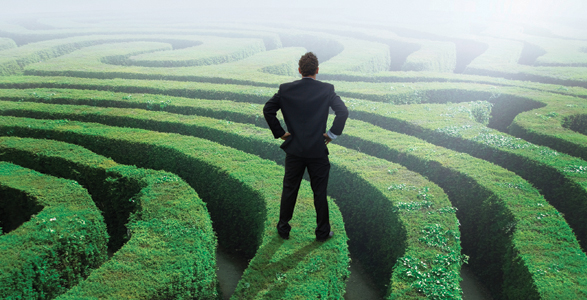 Message Strategy, Planning and Creation
Today's savviest leaders know they can't achieve great business results without communicating well.
But great messages aren't the result of momentary inspiration or a rogue creative genius. They're the product of a comprehensive vision that encompasses employee needs, company concerns, and business goals.
With The Grossman Group team behind you, you get our proven and award-winning messaging and communication planning methodologies at work for you. You also get complete access to our in-house editorial and design team to ensure the right message for your key audiences every time.
We believe that good design is essential to reinforcing good messaging. Our team of experienced design
thoughtpartners
put their years of industry experience to work to create visually compelling messaging that helps you achieve your desired results.
Our design capabilities include:

Advertising design
Brand/logo development
Brochure design
Corporate identity
Corporate meeting materials
Illustration
Internal/external company document design
Large format graphics and environmental signage
Package design
PowerPoint presentation design
Promotional applications
Publication design
Website design
Message Strategy, Planning and Creation in Practice
Lilly: Transforming a culture to ensure long-term success
The charge from Lilly's Chairman and CEO was clear: a cultural transformation had to occur if the company intended to remain a leader in the pharmaceutical industry.
The Chairman laid out five company objectives and four key behaviors around the transformation and asked his internal communication team to lead the charge. They turned to The Grossman Group.
Within 30 days, The Grossman Group developed a strategic message strategy using our proprietary messagemap™ methodology, which formed the foundation for a multi-year strategic internal communication plan to steadily improve leadership, supervisor and all-employee communication. This plan now guides the internal communication team as they elevate these critical Chairman's Initiatives.
The Grossman Group also helped various teams – including Injury Prevention and Compliance – align their messages to make meaningful connections to the Chairman's Initiatives and to get results that have a significant impact on Lilly's culture and long-term success.