Email is a form of one-way communication, meaning it does not allow for an immediate exchange of ideas. If you plan to use email as your communication tool, consider its limitations and your strategy for getting feedback. Aside from using email as a logistics coordination tool, it's best used as follow-up to meetings or conference calls to recap concepts, agreements and gain alignment between groups.
As with all communications, emails must be planned and considered to get the action you want.
Provide directional, important and timely information
Share detailed information and data
Ensure there's a record of your communication
Direct the receiver to an online source for more information
Provide brief status updates
DO use email to:
Provide one or multiple audiences with a brief status update in the body of a message
Deliver a longer message or information as an attachment to your intended receivers
Give timely information consistently to a group of receiver(s)
Prompt the receiver(s) to view web-based content or other content that's attached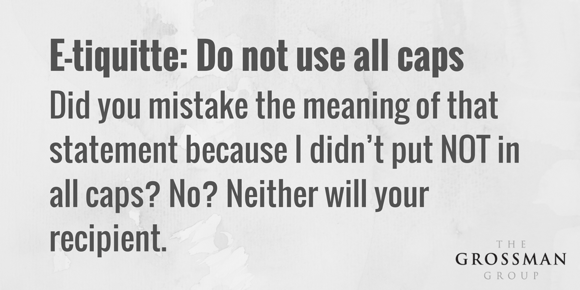 DON'T use email:
To give bad or negative news
To give complex, detailed or lengthy information or instructions
When the receiver deserves an opportunity to give immediate feedback or response
When there might be nuance or context that can't be understood by written words; to express feelings
How might you use email more effectively?
—David Grossman
____
This eBook gives some critical background and strategies to help you manage email in the most effective way possible. Download today: