November 14, 2016
[New Recipe] Grandma Elsie's Elegant Poached Pears with Spiced Red-Wine Syrup | #ThanksgivingRecipe
Every year we're excited to honor Grandma Elsie with a new recipe featuring her world famous spice mix, and this year is no different. Our dear friends, Brad Whitworth and Peg Champion of Grandma Elsie's "West Coast Kitchen" have cooked up a new and exciting Thanksgiving dessert - Grandma Elsie's Elegant Poached Pears with Spiced Red-Wine Syrup.
We've tried it – and love it – and are happy to share the recipe with you.
Cheers!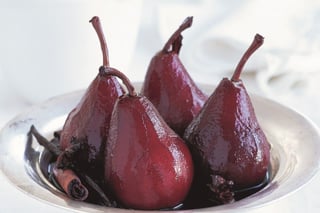 Ingredients:
2 ½ cups dry red wine (a good* Cabernet, Merlot, Zinfandel)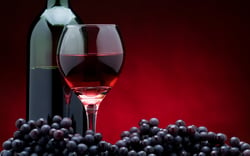 ¾ cup organic brown sugar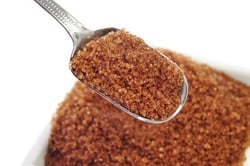 1 tablespoon Grandma Elsie's spice mix**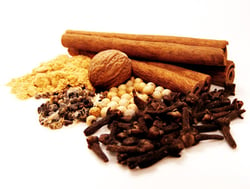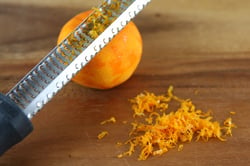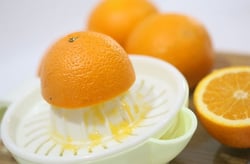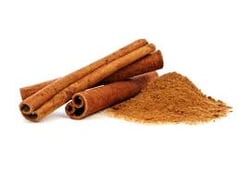 1 vanilla bean, split lengthwise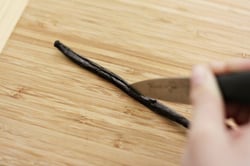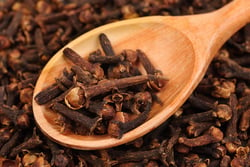 4 firm, ripe pears (Bosc are preferred, though Conference and Anjou also work well)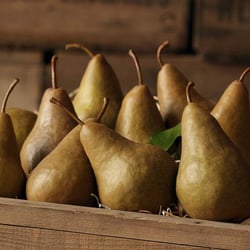 Method:
In a 4-quart saucepan, combine wine, brown sugar, Grandma Elsie's mix, orange zest, orange juice, cinnamon stick, vanilla bean and cloves. Bring to a boil, reduce heat and simmer for 5 minutes until the sugar dissolves.
While liquid is simmering, carefully peel pears leaving stem intact. Slice ½ inch off the bottom of each pear to create a flat bottom. Gently place pears in poaching liquid, cover, and simmer for 15 to 20 minutes, turning every 5 minutes to ensure even color. Check to make sure pears are cooked tender but not mushy. (Insert the tip of a paring knife into the pear bottom. It should go in and come out easily with no resistance.)
Use a slotted spoon to place pears upright on a serving plate or in individual bowls. Chill at least three hours or up to 24 hours.
Increase the heat of poaching liquid to high and bring to a boil. Boil uncovered for 5-10 minutes, stirring occasionally with a whisk until the syrup thickens. Remove from heat and chill until ready to serve. The sauce will continue to thicken as it cools.
To serve:
Bring pears and syrup to room temperature or warm slightly. Serve pear with scoop of vanilla ice cream and drizzle syrup over pear and ice cream.
* Note that the quality of the wine affects the flavor of the poaching liquid/syrup. We recommend that you use something better than "Two-Buck Chuck."
** Grandma Elsie's spice recipe (makes 3 tablespoons): 2 tablespoons + 2 ¾ teaspoons sugar, ¼ teaspoon cinnamon, pinch nutmeg, pinch ground ginger, pinch salt.
We hope you enjoy the recipe as much as we do. Let me know your thoughts in the comments.
If you have a favorite Thanksgiving recipe, please share with us below.
—David Grossman
_________________________________________________________________
To view 5 of our favorite Thanksgiving recipes check out this blog post.
Or, want Grandma Elsie's full recipe suite? Download Grandma Elsie's Famous Cookbook for free by clicking the image below.