October 3, 2018
Someone to Know: Q&A with Former McDonald's Executive Vice President and Chief Field Officer Karen King
You might recognize this next business leader as the person McDonald's brought out of retirement: Karen King, former Executive Vice President and Chief Field Officer for McDonald's Corporation. She's an exceptionally skilled leader whose ability to innovate for growth was instrumental in McDonald's success over the years. I was lucky enough to work with Karen both at McDonald's when I was there, and here at The Grossman Group where we partnered with her as she lead efforts to transform McDonald's and define its new strategy. She's masterful at getting things done through others and I'm honored to share our Q&A with you here. And a fun fact: She began her career at McDonald's in 1975 as a restaurant crew employee in Lawrenceville, Georgia.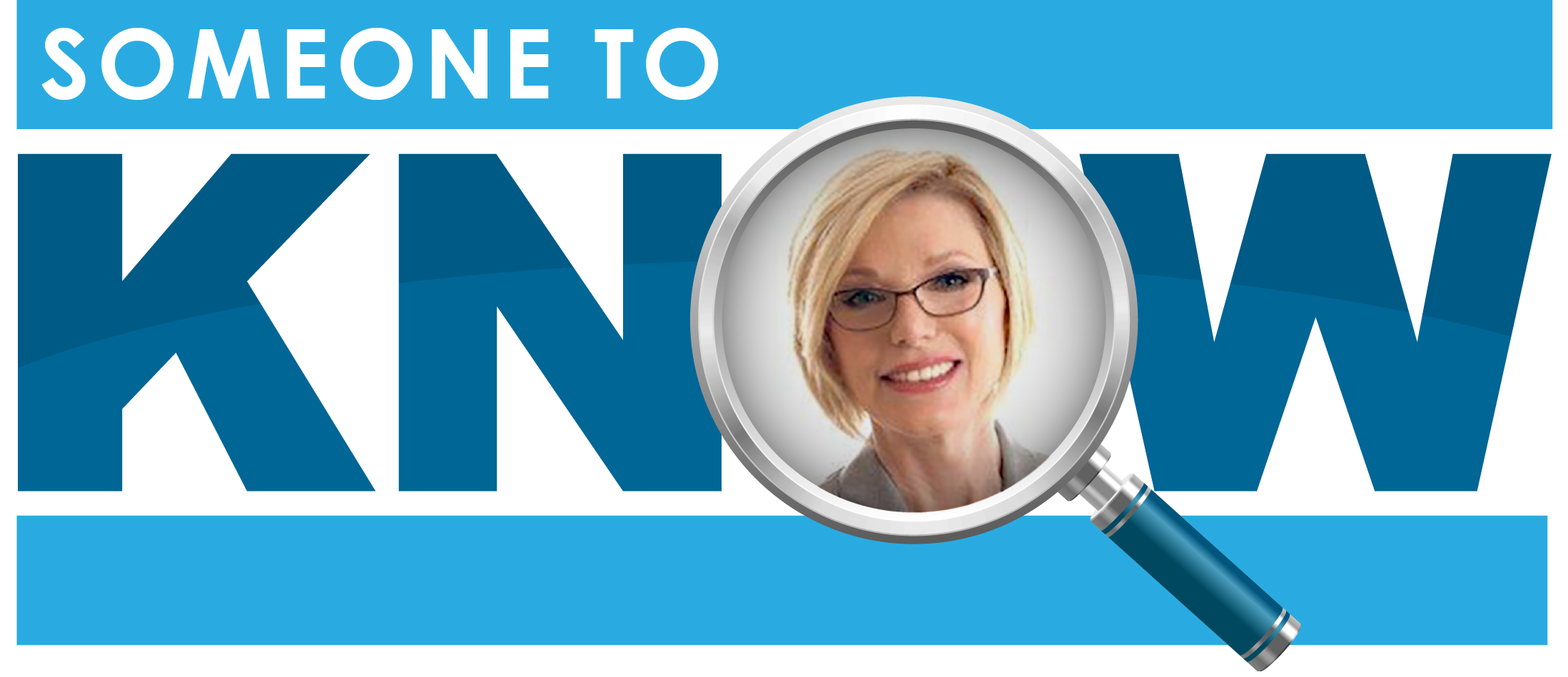 Q&A with Karen King,
Former Executive Vice President and Chief Field Officer at McDonald's

Q: How are you keeping busy these days?
A: Family time and travel primarily. We're blessed with four wonderful grandchildren and try to visit as much as possible. Our bucket list includes a lot of travel, which we've been able to do these last several months after retirement. Now that we have a permanent home in NC, I'll be looking at community and charitable opportunities in addition to my long-standing support of the RMHC charities.
Q: What's your favorite piece of advice for leaders who want to be even better?
A: One piece of advice that I share often is the importance of being a student of the business, have the intellectual curiosity to be current on every aspect of their industry. Ask for feedback; consider reverse mentoring. Some of my best advice came from the Young Professionals network at McDonald's.


Q: We get asked often to share what the best companies are doing. What's an innovative practice you're proud of?
A: One of my mentors once said, "You can't sell a four dollar burger in a two dollar dining room." That one statement frames the strategy you see today across the US and the world as McDonald's continues to evolve their menu and restaurant design. From self-ordering kiosks, breakfast served all-day, mobile ordering and their partnership with Uber Eats, all are examples of listening to the customers and responding. At McDonald's, there's a real commitment to use their size and scale for good. In terms of their quality story, the company has been on a journey, one that has accelerated in recent years. The McNuggets are free of artificial preservatives, and were already free of artificial colors and flavors. The chicken is free of antibiotics important to human medicine. They are literally transforming the poultry industry when they announced they would only use cage free eggs. These changes came as a result of a renewed and re-energized mindset to put their customers first. More than ever, customers want to know where their food comes from, what's in it and how its prepared. They have real grills, kitchens, and serve their food hot and fresh. I'm proud that I was part of a team that started a transformative food journey at McDonald's. I'm prouder yet to see that the company is continuing down that path.


Q: I'm very interested in authenticity in leadership, which I see as the constant process of being truthful – first with yourself and then with others – to say the things that need to be said and to do it in a kind and respectful way. In what ways have you been truly authentic as a leader?
A: I am a big fan of Daniel Goleman's book "EQ". I've seen many leaders de-rail a career because they lack emotional intelligence. Empathy for others, or self-awareness. What's the weather that you bring into a room? I remember a defining moment in my career when I participated in "The Leadership Circle Profile 360". While the feedback on the creative side was what I expected, I was surprised with the feedback pertaining to my reactive side. What I learned about myself is the way I handled stress was to pull back, become distant and my penchant for perfectionism did not foster healthy and open relationships with my team. I remember having performance review conversations with my people over the next few weeks and I shared with them my Leadership Circle. It took courage to show my vulnerabilities. To ask them to help me with my own development needs. I had to demonstrate that I was committed to being a more effective leader.
My leadership philosophy with leading teams and individuals is quite simple. I look for leaders that have a track record of results in leading people; can you inspire? Motivate, create followership? Are they strategic minded? Are they a lifelong learner and do they have the ability to develop long-range goals? Execute for results? Do they have the personal characteristics of integrity, character, a strong value set. Are they a good fit with the team and culture of a company? Even the most experienced leaders can choose poorly. It's essential to have the honest conversation about where you see the person in the organization. Too much time is wasted with poor performers; which robs your top performers of precious development time with you. I'm a big advocate of a performance development system. Goals should be established and feedback given regularly. Performance reviews should not be an event.


Q: Thinking about the amazing journey you've been on with McDonald's, what was a defining moment and why was it so important?
A: I was asked by the McDonald's USA President to relocate to Oak Brook and lead Strategy for the U.S. business. I remember telling him at the time that I didn't think I should be his first choice as I didn't have the necessary skill set for strategy, and besides, why would I want to leave Florida for the Chicago winters? He asked me what my career goals are which I replied that I wanted to be a Division President. He replied, "and you will never be if you can't demonstrate this skill set." I learned quickly the importance of personal power instead of position power as I had to quickly coalesce with multiple functions to construct a multiyear plan. We called it The U.S. Plan to Win. We had an amazing run of results that I'm very proud of. I think back to that conversation often as I reflect on my fantastic career with McDonald's. Very much like the previous question, I'm grateful that my boss had that authentic conversation with me.


Q: At a time when so many organizations have limited resources, why is it important to invest in communications?
A: Often enough, leaders think of communications as a press release or crisis management. If I may get philosophical for a moment before turning to business. There's a Buddhist koan that asks people to reflect on the question: If a tree falls in the forest and no one is around to hear it, does it make a sound? I think of that when corporations are undergoing significant transformations but fail to invest in communications during these times. With the level of transformation occurring at McDonald's for example, switching to all day breakfast, serving fresh beef cooked only when customers order it, providing a delivery option through their partnership with Uber Eats; investing in communications is part and parcel of the business investments. Making all of the right business moves without telling your story would be a huge misstep.


Q: If you could change anything about business today, what is it?
A: Corporations stepping up to help find solutions and not waiting on the Government. Bezo, Gates and Buffett attacking the health care problem is a great example of individuals and powerful companies using their infinite resources for good.


Q: What's a passion of yours outside of business?
A: Mentoring young people, especially women. Women are finding their voice, empowered like never before. The #MeToo movement has galvanized women in not only sexual harassment in the workplace but also pay equality.
You're seeing this in the number of women who are choosing to run for political office. I have a daughter and when I compare and contrast the opportunities of today compared to when I was starting out, she's amazed. Like my parents telling me they walked 3 miles to school in the snow.
I've always enjoyed speaking to groups of women and was fortunate to work for a company that nurtured and supported women. The importance of networks as they provide the infrastructure where women can earn recognition and cultivate both sides of the power equation.


Q: Any favorite quotes you would like to share?
A: "There's no career fairy." You need to nurture ambition.
"Hope is not a strategy." You can't sit and stare at your navel and hope that someone notices your talent.
"Don't have a wishbone where your backbone oughta be." Be strong on your convictions, be clear about your professional and personal goals.
"If you don't like change, you'll like irrelevance even less." Sears is my best example here. A storied company that will cease to exist.
"You can't steal second base with your foot on first." Take risks, fail fast, learn from your mistakes.
----
About Karen

Karen King is the former Executive Vice President and Chief Field Officer of McDonald's USA, LLC. In this role, King was responsible for enabling McDonald's restaurants to deliver the best customer experience possible in order to drive results across the system. Prior to this role, King served as the Chief People Officer of McDonald's USA, LLC. She was responsible for all aspects of human resources as well as training, learning and development for more than 15,500 McDonald's restaurants in the United States. King launched her McDonald's career in 1975 as a restaurant crewmember in Lawrenceville, Georgia, where she gained a deep appreciation for the customer experience. King lives in Raleigh, North Carolina with her husband, Matt. She loves to travel and spend time with her granddaughter, Eva.
To read more executive Q&As in our Someone to Know Series, click here.
Click below to download the eBook—Going Slow to Go Fast: Making Internal Communication Work for You—a go-to resource for communicators who want to build an internal communication plan that speaks directly to the number-one question on business leaders' minds: How will this improve our bottom line?