August 9, 2021
2020 Changed Everything: 7 Leaders Share Advice for Building More Inclusive and Diverse Workplaces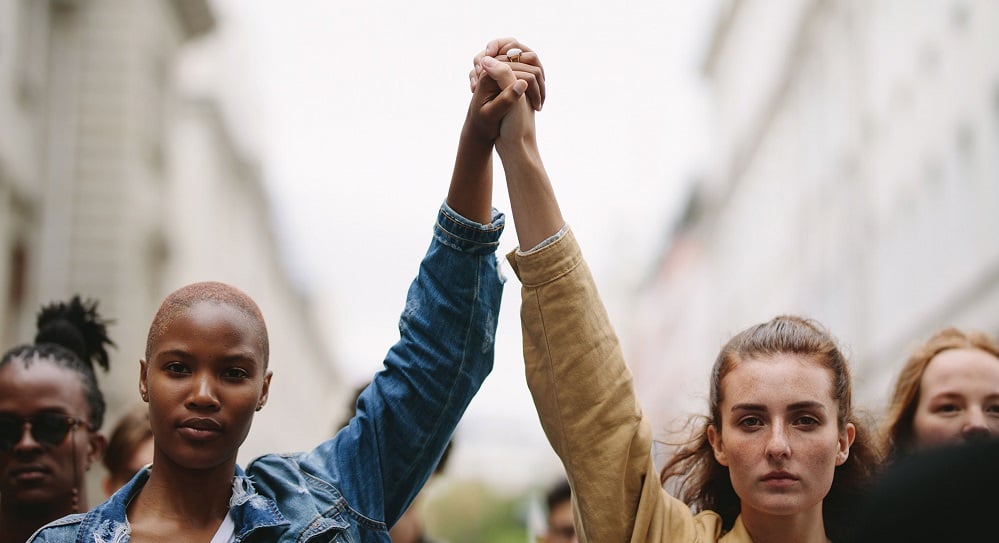 As we all know, 2020 had a lasting impact on business in many ways, and not just because of the pandemic. For my new book, Heart First: Lasting Leader Lessons from a Year that Changed Everything, I interviewed more than 30 leaders from a variety of businesses about the key leadership lessons learned from the past year. Many of those leaders reflected on racial injustice in the workplace, and shared key things that surprised or enlightened them as they responded to diversity and inclusion concerns.
I'm excited about the recent release of my book, and the continuing conversations I hope it inspires as we all work to navigate an ever-evolving workplace. To help inspire those discussions, I'd like to share some of the insights from leaders I interviewed here. As you'll see, a key theme emerged in these discussions, and it echoes the central theme of my book – the importance of what I call "Heart First" leadership. Heart First means leading with the humanity, courage and wisdom to carry organizations forward in tough times as well as the calmer ones.
Leaders Stress Empathy and the Importance of D&I in the Workplace
I hope you enjoy these excerpts from our conversations with leaders working to prioritize empathy and diversity and inclusion in the workplace today.

Lisa Keltner is Senior Director, Inclusion & Diversity at Baxter International, Inc. Lisa is responsible for the company's global inclusion and diversity strategy, including the coordination and management of the company's Global Inclusion Council and Business Resource Groups. She encourages leaders to have more candid and authentic conversations to truly enhance the overall corporate culture.



For some time, corporate efforts on diversity have been described as creating 'safe spaces,' but a better description is probably 'brave spaces' – bravery from the perspective of having both leaders and employees sharing a mutual awareness that experiences might be different, but that common ground can be uncovered.



Victor Swint is President and Chief Executive Officer of Tecomet, a medical device manufacturer of orthopedic implants, instruments and sterilization cases. As a Black CEO, he is a critical voice on issues of diversity and inclusion in the workplace.



I feel like I'm a lot more fearless on this issue right now. In part it's the time we're in. I feel like this is a time when people are reaching out to me and they want to know what I'm going to do. There's an expectation and a need, and that has led me to be more fearless than in the past. … What I hope is that the discussions on race lead to more diversity on the board of directors of corporate boards. If we can get more diversity on boards, then everything else is going to fall into place because the boards are then going to push for diversity, ethics and accountability.



Matt Snow is Chief Executive Officer of DHG, which is headquartered in Charlotte, NC, and is among the top 20 public accounting firms in the nation. His firm held workshops to facilitate dialogue and sharing related to unconscious bias and racial injustice.



We started March 16th working virtually, and we entered into a lockdown mode across our footprint. We thought, 'We're so glad we don't have anything else going on.' And then we saw the events involving Breonna Taylor, Ahmaud Arbery and George Floyd, and I soon realized that in fact we do have something else major going on, and I needed to get in front of our Black team members and talk about this. We needed to deal with the second crisis quickly. I don't know that some of us have ever worked so hard. We have been spending as much time focused on racial injustice as we have been on managing the firm through the pandemic.



Evan Swidler is Chief People Officer for IRI, a provider of big data and market research to help companies grow their businesses. Leading global human resources, talent engagement, and organizational change efforts, Evan emphasized that diversity and inclusion work needs to be recognized as an ongoing, critical endeavor.



First principle to align to is that there is no 'magical' panacea. There won't be a moment where we jam the flag in the sand and claim victory. This is an ongoing journey with many stops along the way that requires focus, energy, and consistency for improvement versus having a conclusive destination. It starts and persists with listening and learning.



Jeannie Finkel is Chief Human Resources Officer at Cetera Financial Group, based in Los Angeles. Jeannie said an openness from the CEO to listen intently and make critical changes made all the difference at her firm.



After a few key conversations, in particular with a couple of our leaders of color, our CEO realized he needed to lean in more. He signed a CEO pledge and brought it to the entire executive team to sign as well. Our message was that we wanted our minority team members to know that we stand with them.



Andreas Frank is President, Front Line Care, at Hillrom, a global medical device provider. He reflected on his hometown in Germany and how that has shaped his view about addressing racial injustice in the workplace.



I grew up in Landsberg am Lech, a relatively small town in Bavaria, just outside Munich. Unfortunately, the town is well known for being the place where Hitler was imprisoned and later known as the 'City of Youth' during Nazi rule. … As I entered college and started to spend more time abroad, I became more self-aware when people asked where I was from, which surfaced strong feelings of embarrassment and shame. … This journey has taught me that racial healing – and beginning to reverse the sins of the past – starts with honestly and publicly acknowledging a painful history, remedying as much as possible the wrongs committed, and moving forward from there.



Sherri Dublin is Vice President of DE&I, Culture, Engagement & Communications for Ingredion, a global provider of food and beverage ingredients. She emphasized the importance of leaders becoming better listeners and being open to difficult or challenging discussions that can create new insights.



When we think about creating an inclusive culture, a mantra I learned from one of my mentors is to look for progress rather than perfection. I like to compare organizational change related to inclusion as a basket; it's necessary to have a series of changes interwoven into organizational systems. The changes need to involve strategy, talent, suppliers – essentially everything needs to be woven together.


Heart First explores the insights on inclusion and diversity from these leaders – and others – in much more depth, and also delves into many other topics that will help you lead in times of uncertainty and change. You can learn more about it and get your copy here.
What has the past year taught you about how to build a team that's respectful of the experiences of all team members and willing to engage in the important discussions that build understanding and bring people together?
—David Grossman
---
Now more than ever, leaders play a pivotal role in connecting, calming, and inspiring their teams. A big part of that is leading with Heart First – click below to learn more about Heart First and order yours today: