July 26, 2021
Be Unafraid to Show Your Human Side: 7 Leaders Tell Their Story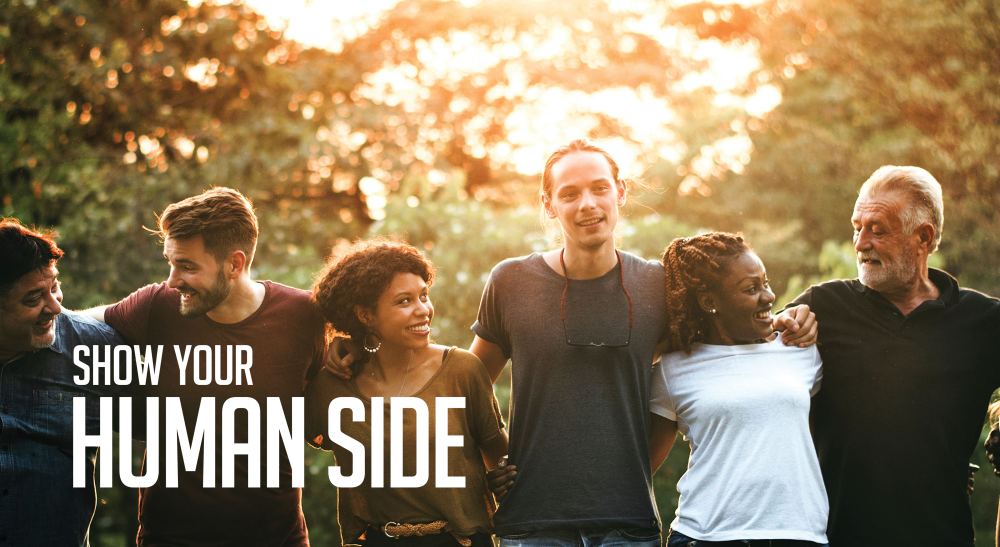 Leaders have been through an incredible year, marked by profound change and uncertainty with the pandemic and mounting social unrest. That period of crisis, though, has as silver lining – as many leaders have risen to the occasion and learned a lot in the process.
To uncover some of those learnings, I conducted a series of interviews with more than 30 leaders over the past several months. Many of their insights will be shared in my upcoming book, Heart First: Lasting Leader Lessons from a Year that Changed Everything.
I'm excited to release the book this August. In the meantime, I wanted to share some of the key lessons learned from some of the leaders I interviewed. While there were many recurring themes that emerged, one of the top ones was about being unafraid to show a human side to your teams – to be authentic in the best possible ways as a leader. An equally important message was the power of effective communication to bring teams together in difficult moments.
Those learnings were so strong that they inspired the title of my book. Heart First means leading with the humanity, courage and wisdom to carry organizations forward in tough times as well as the calmer ones. Now more than ever, I believe leaders play a pivotal role in understanding and motivating their teams. A big part of that is leading and communicating with Heart First.
There's Power in Showing Your Human Side
Here's a peek at what some of the amazing leaders I feature in the book had to say about showing your human side, communicating better and often, and leading with heart.

Tamer Abuaita, Senior Vice President, Global Supply Chain, at SC Johnson, a manufacturer of household cleaning products, home storage, air care, pest control and shoe care.



The past year felt like a telling moment that was going to define where I stood as a leader in the organization because it was the ultimate crisis, not only for our company but for the entire world. This is the type of moment where leaders of an organization are counted on the most to really show the character of a company. … My learning is that a crisis is indeed not a time to delegate. You need to know what's going on at the ground level so that you can better appreciate the challenges folks on the ground are dealing with. … As an example, we had 16 employees in the Hunan province when it was completely closed down due to COVID-19, as well as teammates whose family members were working in the Hunan Province. I learned that those employees' relatives couldn't even leave the street where they live, couldn't navigate from one area to another. All I could do was say: What can we do to help you? What can we do to reach out to your families? I put their personal lives and concerns first before I cared about what was going on with the factory.



Dan Costello is CEO of Home Run Inn Pizza, a fourth-generation, family-owned Chicago-area restaurant company that also owns and operates two factories, supplying frozen pizzas to retailers in more than 40 states.



I think the thing they (employees) were most grateful about was the fact that we would tell them exactly what was going on. We didn't withhold information about cases or anything. … I spent several mornings at the plant before we officially opened just filling them in on everything that I could. … That kind of constant and thorough communication helped to build trust in the way we were managing things. … If you can show that you're credible, oriented toward helping others, and you do what you say you're going to do, then you can build trust. Without a focus on how all of that comes in, I don't know that you can lead change.



Nadeen Ayala, Chief Communication Officer, ABM Industries, a New York-based facilities management provider.



Following the recent senseless acts of racial injustice, I shared during a bias training session at my previous employer my personal experience as a minority and a Latin woman in leadership. I then challenged every leader in the session to set aside time to truly listen and spend time with their colleagues of color on the topic of racial inequality.



Matt Snow, Chief Executive Officer, DHG. Headquartered in Charlotte, NC, DHG is among the top 20 public accounting firms in the nation.



I've stayed very connected with a lot of other CEOs of similar firms across the country and we've all felt similarly – and the general feeling is, 'Where's the playbook on how to run a firm in a global pandemic?' Unfortunately, there is not a playbook. As we began to navigate through these unchartered waters, I found it most helpful to remain true to the fundamentals of effective communication. We worked to provide timely, transparent, factual communications to our people. And, we worked to listen to our people by conducting frequent pulse surveys. The feedback provided by our people has definitely guided how we've operated. … Going through a global pandemic, paired with racial injustice, has highlighted for me the importance of personal communication, being transparent, and telling the truth.



Rich Stoddart, an accomplished Chief Executive Officer with extensive experience leading global organizations. Most recently, he led a comprehensive transformation of InnerWorkings, Inc. (INWK), before it was sold in October 2020 to its largest competitor, backed by Blackstone.



I come back to this idea that as a leader, you don't need to have all the answers. You can make good, smart decisions without all the answers. … We ended up doing a panel on racism with some external resources we had tapped into during Black History Month. We had quite a "raw" discussion, including my own admission that several generations back, my family in Arkansas had owned slaves. I had never said that before in a public setting, and it felt cathartic. … I've learned and now have a much greater appreciation for the value of talking and listening as an important first step when you are not sure what might be the best route to take.



Victor Swint, President and Chief Executive Officer of Tecomet, a medical device manufacturer of orthopedic implants, instruments and sterilization cases.



A big learning is an understanding of the power and importance of communication. With all that's going on with the pandemic and this awful racial divide that we're dealing with, it has been clear that people needed a better linkage to our team. They needed to understand daily what we were doing and our perspective. Through better communication, I think we've helped our employees see that we are genuinely concerned about their well-being and we're doing everything we can to keep everybody safe.


Alisa McGowan, Executive Vice President and Chief Human Resources Officer, Tecomet

As a black woman in corporate America, I've had a bit of a double persona for many years – one person in the office and another at home. I wanted to be recognized as a professional, not as a black woman, and so there were many parts of my life and story that I just tucked away, never to be shared inside a business meeting of any kind. … What I've learned over time is that the most important part of leading people is connecting with them in an authentic way, not just through small talk. For me, that kind of connection is built through understanding someone else's journey and someone else's story.

As you can see from just a few highlights of these interviews, Heart First is not your typical business book. It comes at a critical time for all leaders looking for new ways to lead and inspire their teams during times of uncertainty and change. You can learn more about Heart First and order your copy of the book here.
In the coming weeks, I look forward to sharing more about the book.
How have these stories inspired you to lead with heart, and show your human side?
—David Grossman
---
Now more than ever, leaders play a pivotal role in connecting, calming, and inspiring their teams. A big part of that is leading with Heart First – click below to learn more about Heart First and order yours today: