January 14, 2014
Guest Blogger Kate Bushnell: Out With The Old...And The Mistakes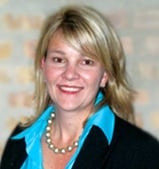 A new year brings the ultimate clean slate and time of hope.
Personally and professionally, it's a time to start fresh, set goals, make plans and resolve to keep those plans. For us communicators, it's also a chance to reflect on what traps we will avoid (and help others avoid) when those best-laid plans will undoubtedly be interrupted by change.
Join me in resolving to avoid these 12 communication mistakes that typically arise when change is in the air, and to make even smarter choices in the new year to elevate communication's impact on business.
12 common communication mistakes to avoid:
Allowing communication to be haphazard and ad hoc vs. strategic and well-coordinated
Communicating too much too fast, before it's ready and has substance; not applying the principle of "need to know" in when, how and to whom to communicate what
Not having clear business or communication outcomes
When business planning follows the communications instead of the other way around
Overlooking employees as a critical audience to inform and engage
Mixing messages and avoiding consistency so they distract, disrupt and confuse instead of clarify, connect and drive action
Separating communication plans from business milestones
Leaving communication solely in the hands of the group driving the business change rather than being led by the communication experts
Not having a clear process for planning and implementing communication cascades across and deep into the organization
Not expecting leaders to own their role as drivers of change (and not helping them prepare for it)
Thinking you can shape and execute your change communication plan alone—rather than calling in experts with a competency and track record in messaging and organizational change
Letting word slip about the changes before employees can hear about first (see also #5)
Rushed communications is hard to recover. It slows progress, requires clean up and diminishes confidence and trust.
Which one of these 12 mistakes will you resolve in 2014 to avoid?
______
About Kate Bushnell
Kate is President of The Grossman Group and leads the team of thoughtpartners™ to deliver innovative and strategic communication solutions for clients that address their everyday and defining business challenges. She works with leaders across a variety of functions and industries, including Motel 6, Johnson & Johnson, Kimberly-Clark, Land O'Lakes, Inc., Lockheed Martin, McDonald's, Nationwide and Tyco. Read her complete bio here.
_______________
Get our best blog posts and ebooks delivered right to your inbox each month. Subscribe to our eThoughstarters newsletter today!