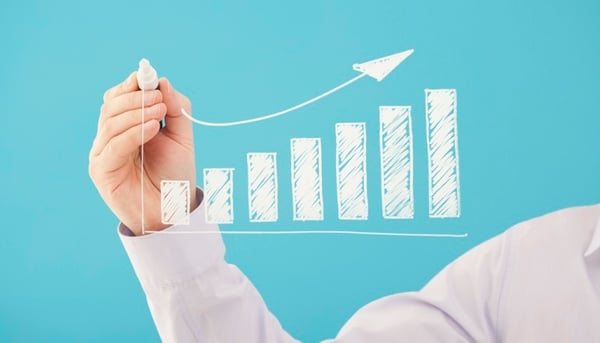 While important initiatives always have a game plan behind them, daily communications between leaders and employees are often unplanned or buried beneath other pressing business priorities. However, planning communications is often the key to employees having the information and context they need to help an organization or team achieve its vision and goals.
By planning your intended communications, you can build stronger relationships with employees, and motivate them to contribute to your organization's success.
Follow these four steps – Plan, Say, Do and Check – to drive the right behaviors and enhance business performance through your communications with this simple communication planning model.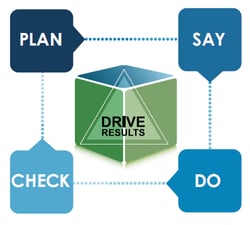 PDCA Cycle adapted for communication planning
Step 1: Plan
Think about the problem/solution or behavior you're trying to address; set communication objectives with your intended business results and your audience needs in mind.
Questions to cover in your planning:
What is the goal of this communication?

Who will I communicate with?

After this communication, what do I want my audience to Think, Feel, and

Do?

How will I know my communication is successful (e.g. improved survey scores or productivity, behavior changes)?

How often will I measure my communications (weekly, bimonthly, quarterly, etc.)?
Step 2: Say
Customize your key messages for impact to respond to employees' needs and help them know the context and why it's relevant.
Think about these questions as you customize your messages:
Why is this topic important for my audience?

What do I want my audience to do with this information?

What behaviors do I expect of my audience?

What can my audience expect of me?
Step 3: Do
Deliver your messages to effectively reach your audience and encourage dialogue.
Your messages should:
Identify the problem and the outcome/result you want

Identify your audience(s) and their perspective on the topic

Be structured to answer what you want employees to Think, Feel and Do

Be delivered in a way that works for employees

Include follow up to determine if employees have questions or ideas
Answer these questions before delivering your messages:
When will I communicate?

What is the best place or way for me to communicate this (face-to-face, email, etc.)?

How will I collect feedback or ensure my audience understands the communication?
Step 4: Check
Evaluate communication effectiveness so you know what's working and how to continuously improve. Check back in 30 days, then 90 and beyond, to review the progress your goal is making.
What opportunities do you see to better plan your communications?
—David Grossman
---
Click below to download this eBook—Use the Right Channels to Communicate with Impact—and see how being more purposeful when choosing communication channels leads to less clutter and more effective communications with employees.