May 16, 2022
Employee Engagement and the Communicator's Role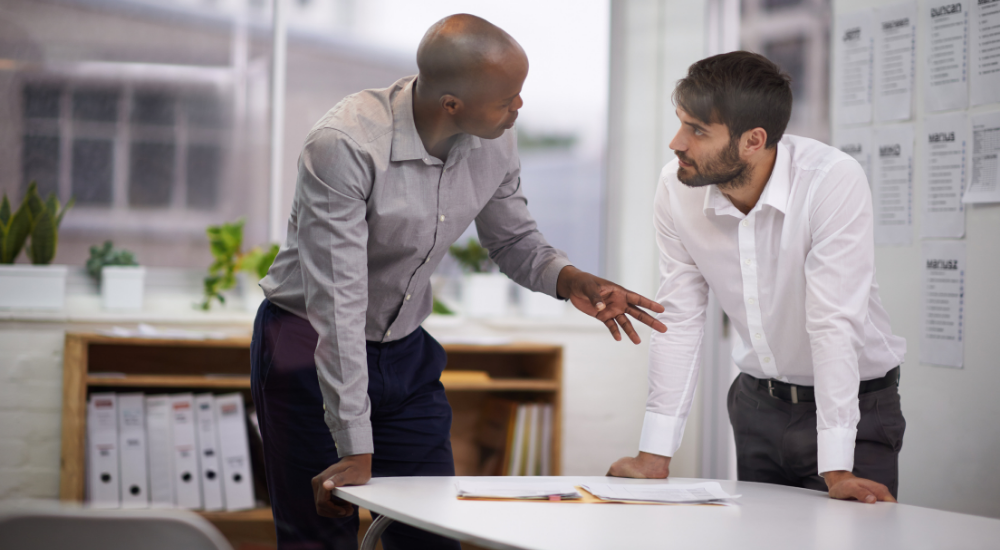 Establishing credibility and achieving employee trust and, especially, engagement is the ultimate prize for employers. This is true now more than ever as those team members serve as brand ambassadors with direct access to clients, customers and patients who (in today's consumer-driven environment) are the ultimate decision-makers, meaning that engagement is directly connected to the bottom line and desired business outcomes.
Communicators Play a Role in Employee Engagement
Communications—and communicators—play a key role in the engagement process. Great communication can engage employees if it cuts through the clutter to speak directly to them, and no one is better positioned than communicators to know how to connect effectively with employees.
First, employers and communicators must recognize that employee engagement is a two-way street, and furthermore that engagement is a gift an employee gives to an organization—that can be freely given or withheld at any time. It is up to leaders to accept responsibility for making it that way. Next, decision-makers need to realize that engaged employees need more than just information. They need personalized communication and dialogue even when dealing with fast-paced digital or front-line environments that aren't always conducive to a traditional approach to onsite meetings.
Communication professionals are at the heart of all of this interaction. It is up to them to facilitate effective communication between leaders and employees, and within individual teams. Yes, communication is everyone's responsibility, but it's up to the communicators to drive awareness and engagement. Engagement is the degree to which workers feel an emotional connection with their employer and organization—as that allows them to identify with, be motivated by, and be willing to expend extra effort for their employers (e.g., extra time, brainpower, or energy). Employees are driven by a desire to have purpose in their work, and engagement is what allows them to effectively achieve that purpose. It also leads to an employee's willingness to advocate on behalf of the organization and brand. The sad fact is that, overall, employees aren't very engaged. This has a negative impact on productivity, results, customer satisfaction and many other aspects of the business.
Factors Impacting Employee Engagement
To understand how to connect with employees, it is important to recognize that engagement involves both emotional and rational factors relating to work and overall work experience.
The emotional factors are those that relate to an individual's personal satisfaction and the sense of inspiration and affirmation they get from their work and from being part of an organization. The rational factors, by contrast, relate to the relationship between the individual and the broader company. An example of this would be an employee's understanding of their role and their team's role, as they relate to the overall company objectives. You may not realize it, but you're actually engaging employees every time you:
Help them understand the realities of your organization as well as what is changing and why
Connect the dots between the big picture of your mission, vision, values and strategy and what it means to them and their job
Reinforce that they can always trust you
Ask for their thoughts, feedback and how they are doing
Employee Engagement Drives Performance
If engagement merely facilitated a more efficient working environment or a friendlier atmosphere, the business imperative to make it a priority wouldn't be as compelling. But the extra effort, the willingness to act as a champion and to advocate for your organization, and the desire to provide value every minute of the day, makes engaging employees a critical success factor for any business.
Disengaged Employees Come with a Cost
Disengaged employees have a staggering effect on business: In a company of 10,000 employees, with an average salary of $50,000 each, the cost of their disengagement is $60.3 million annually. This means that any budget reduction strategy that harms engagement can harm productivity, while strategies that support engagement can encourage productivity at little to no extra cost, according to Gallup's 2020 State of the American Workplace report.
Here are some common communication and leadership issues that lead to disengagement:
Information overload
No clear understanding of business goals and priorities
Leaders who don't "walk the talk"
Lack of opportunity for dialogue and to provide feedback
Leaders who don't see value in communication and don't plan their communication
Communication is a "check-the-box" activity that is reactive, scattered and not relevant to employees' questions or needs
Withholding information or limiting its sharing
Limited access to managers and leadership
Being told to do something without the appropriate context
Hearing news in the media or community before hearing it from their employer
This is felt around the world at a global level, but it also has very personal and immediate effects on organizations, departments, teams and individual employees.
The Face of Internal Communications Today
The constant change that is today's working environment has created a new challenge for communicators, especially because it's been accompanied by an evolution in the needs and expectations of employees.
Employees feel a greater need to be personally connected to their employer company and its leaders. In part, this is because they are more aggressive owners of their jobs and the companies they work for than they were in the past. Employees care about the organization they work for, what it stands for and how it affects them as individuals, as well as the community at large.
And as the Great Resignation proves, today's employees are willing to move from job to job in search of the employer that is the best fit for them. All this means that employers have to work that much harder to keep their best employees and keep them engaged.
One way organizations are addressing this engagement culture is through significantly higher benefit offerings. These aren't, however, always communicated in a way that helps employees fully understand what is available to them. Furthermore, the benefits value proposition alone can't do the job because benefits alone don't translate into loyalty for an organization. Today's workforce expects and deserves a comprehensive employee experience that aligns with the organizational brand and culture that drew them to join the team in the first place.
The reality is, organizations don't inspire employees, people do!
What are some strategies you can utilize to address employee disengagement?
—David Grossman 
---
Get practical, actionable guidance on how to engage and retain your organization's greatest asset – its people. Click below to download your free copy of the Holy Shift: Lead with Heart to Engage and Retain Employees During The Great Resignation ebook today!