October 17, 2018
Someone to Know: Q&A with International Aerospace Environmental Group (IAEG) Program Director Christer Hellstrand
Christer Hellstrand, Program Director for International Aerospace Environmental Group (IAEG), is proud and passionate about what he's accomplished in his career and life. From co-launching IAEG, which is advancing innovative environmental solutions for the aerospace industry, to his leadership at Boeing, to his love of cooking and culture, Christer is definitely Someone to Know. In our Q&A, we discuss his experiences and insights on improving communications – especially around environment, health and safety – what organizations he most admires and why, key advice for new leaders, and more.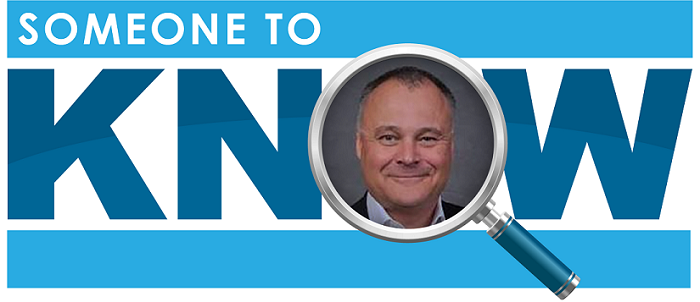 Q&A with Christer Hellstrand,
Program Director at International Aerospace
Environmental Group (IAEG)


Q: What are the key responsibilities of your role with IAEG?
A: While I was still working for Boeing, with my colleague Bruno Costes at Airbus, we worked together to launch IAEG in 2011. We shared the leadership, Bruno as the Vice Chairman and I as the Chairman.
When I retired from Boeing over three years ago, I could no longer stay in my role as chairman. I was asked to take on the role of program director, which leads the day-to-day activities of IAEG. IAEG has several work groups made up of experts from the member companies, several board committees and of course the Board. My role is to connect all the pieces and to lead the day-to-day activities.
Q: IAEG is the International Aerospace Environmental Group. What is your organization all about?
A: IAEG is about bringing people together to work on difficult environmental issues impacting the aerospace industry. Although the founding members Airbus, Boeing, Bombardier, Dassault Aviation, Embraer, GE Aviation Northrop Grumman, SAFRAN, Rolls-Royce, United Technologies and Zodiac are fierce competitors, advancing innovative environmental solutions for the aerospace industry is in the common interest of all. Our focus is on how to meet environmental regulations and be a responsible industry, all the while doing it effectively, meaning with collaboration.
Here's an example, and this was the issue that brought us together in the first place. Our suppliers need to report what chemicals are used in their products. And if Airbus and Boeing or Embraer and Bombardier, or the engine makers, all have different forms and a different list of chemicals, it creates confusion and inefficiencies throughout the supply chain. Therefore IAEG worked, together with IPC, a global standards organization, to develop a standard for the aerospace industry, IPC 1754. This standard defines reporting protocols used together with a list of substances relevant for the aerospace industry which is now being adopted by many aerospace companies.


Q: You are working with global teams of global organizations. How do you make that work?
A: IAEG has people from different companies and cultures, and sometimes there is a lack of trust. I am fortunate to have lived in a lot of different places, growing up in Sweden, then moving to the U.S. I've also lived and worked in Holland, the U.K., Malaysia, and Japan. With that type of background, I have an ability to build a bridge between cultures, so that eventually a level of trust develops. Now IAEG member companies collaborate on research and development developing replacement material. There are further collaborations on evaluating supply chain risks due to environmental regulations…we didn't think this was possible in the past!


Q: What advice do you have for people who are looking to improve communications around environment, health and safety?
A: There are many different ways to communicate this topic.
The voice of your employees is very critical. The best solutions are often developed by those doing the work. They understand the issues and what a suitable solution could look like. Therefore sharing examples of how safety risks have been mitigated or how the environmental footprint from the company's activities has been reduced, or in some cases even eliminated, is an important and effective form of communication. Transforming an operation to "zero-waste" to landfill is such an example. This can only be accomplished by an engaged workforce. Communicate these stories through the words of the teams that made the improvements possible.
The role of leadership is to set expectations and, most importantly, communicate through their actions. Creating a platform where you have an exchange of these ideas between employees is very effective because the people that make it happen also trust someone in their position a lot more than those who may not understand exactly how the work gets done. That is an example of how to encourage day-to-day continuous improvements.
The transformation of an organization on the other hand is a very different undertaking. There are several phases of an organizational transformation as described very well by Professor Bruce J. Avolio from University of Washington Foster School of Business in his recent book, Organizational Transformation. First, you have the Identifying state where the need to change is identified. Next, the Initiating state where the work starts and then the Impending state when solutions start to be developed. Finally, we get to the Institutionalization state where the transformation has taken place. The way to communicate in each of these states are different whilst it must be consistent.
One example of this is Boeing's "Go For Zero – One day at a Time" safety program I was part of launching. While visiting the EHS organization in July this year, I was talking to their Director of Safety, Amy May. She shared with me how the safety performance of Boeing has radically improved since the launch of Go For Zero about five years ago. The transformation has reached the Institutionalization state, becoming part of the company DNA. Not every transformation effort successfully reaches this state. Effective and consistent communication since the launch has greatly contributed to the success.


Q: Besides Boeing and IAEG, what organizations do you most admire when it comes to communicating effectively with their employees?
A: Costco is definitely one of them. When I go there, I like to ask employees "How long have you worked here?" And when you hear that people have worked there for 10 years, 15 years, 20 years, you know that not only do they treat their employees well, but they also communicate the value of the organization and how each and every one contributes. Strong organizations and leaders always communicate well and in a genuine way.


Q: What's your take on communicating effectively today?
A: Communication is hugely complex. You have to understand your audience, who is the receiver of the communication? As the communicator you are responsible for insuring that the "receiver receives the message."
Social media is very critical, but at the same time, you have people like me who are used to reading things. Looking at the population you want to reach, you have different groups of people that need communication, and all groups communicate differently. We used to say that you need to communicate the message and communicate it often. Now not only that, but you have you also have to do it in all the different ways.


Q: What is your philosophy about leadership and communication?
A: I am not a professional communicator, but in my roles as a leader, I know that you have to communicate from who you are. Pretending to be someone you are not never works, your audience will see through it right away and your message will be lost. We have a saying in Sweden: Remember that you have two ears and one mouth, and there's a reason for it. Listening is also a form of communication and we should do more of it, we might even learn something!!


Q: What advice would you share to those who are newer leaders?
A: Be brave and be yourself. Similar to how you communicate you've got to lead from who you are deep down.
To paraphrase one of the lessons of Confucius: you start out as the head of your family and then all of a sudden, you're successful and you're strong and you become the head of your clan or extended family. Still successful, you advance and become the head of your village, then your county, and at the end of the day, you are the emperor of China. Each time you get increased responsibility, you have to learn more about yourself. You have to understand whatever vulnerabilities that you have and recognize them, and continue to grow to handle new challenges that come with increased responsibility. We all know people that have been promoted beyond their capabilities and I believe the reason is that they did not prepare themselves by learning and understanding who they really are, their true self.


Q: As you reflect on your professional career, what are you most proud of?
A: I've done a lot of things in my life and I've lived in many places, but launching IAEG is one of the things I'm most proud of. To help and ensure that IAEG becomes even more successful in the future excites me and is a passion of mine.


Q: You like to cook. What is the parallel between leading and cooking?
A: Be brave, try new things and explore. What's the worst thing that can happen? There are many similarities between cooking and lean manufacturing. If there is a certain dish that you want to make and you screw up and it tastes awful you just try again. Solving problems using Lean principles, you try until you succeed. Continuous improvement means changing somethings a little bit at a time, same with cooking…how can you make your pickled herring just a little bit better? I have a recipe from my late father and each Christmas I change the recipe just a little bit and now I think it is even better than his…but who am I to judge?
----
About Christer

Christer Hellstrand helped lead the launch of International Aerospace Environmental Group (IAEG) in 2011 while he was Director of EHS for The Boeing Company and led the IAEG Board as its Chairman until 2015 when he retired from Boeing. Since then he serves in the role of Program Director, in which he has continued to support the growth and development of IAEG.
Christer's work experience includes senior leadership roles in Quality Management, Manufacturing, Supply Chain Management and Environment, Health & Safety in Sweden, The Netherlands, U.K, Malaysia, Japan and the US.
Christer has an MSc in Engineering Physics and an MSc in Statistics.
To read more executive Q&As in our Someone to Know Series, click here.
Click below to download—7 Critical Traits for Building Trust Inside Companies—to get practical, strategic answers on how leaders and companies can become more trustworthy. Find out how building more trust in your organization will lead to better business outcomes.