September 20, 2018
Someone to Know: Q&A with Hallmark Cards Vice President of External Affairs Dean Rodenbough
Dean Rodenbough is a remarkable leader with a true knack for communication. Dean built a world-class internal communications function at Hallmark before taking on a new role as the vice president of external affairs at Hallmark Cards. Having served in various positions at both Crayola and Hallmark, Dean embodies the true spirit of the brand: he's creative, kind, and brings passion and innovation to his work. I hope you enjoy his wisdom in our Q&A.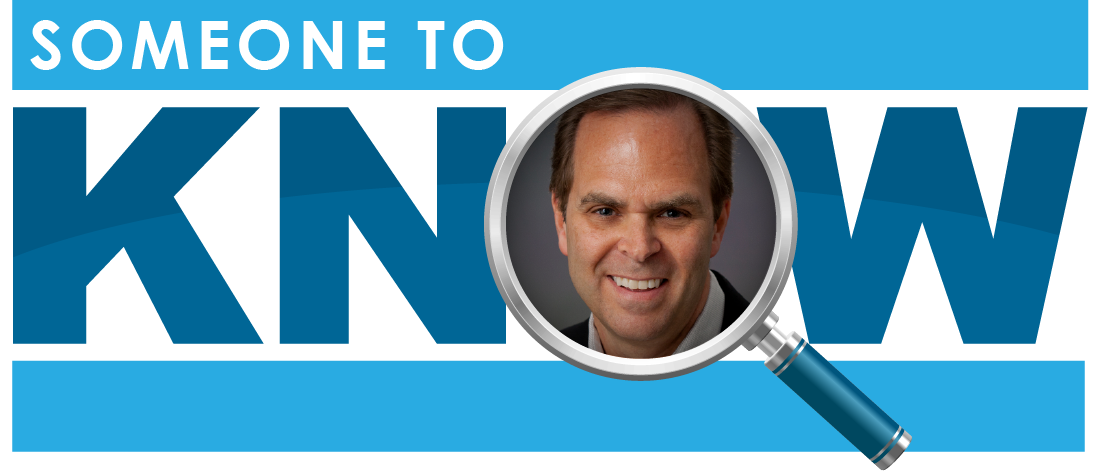 Q&A with Dean Rodenbough,
Vice President of External Affairs
at Hallmark Cards
Q: How do you describe your role today?
A: I lead a team dedicated to delivering business results through integrated communications and public affairs strategies. In addition, we're focused on advancing the company's reputation by proactively telling the company story to consumers, media, elected officials, civic leaders, community residents and more than 300,000 visitors to company attractions on our Crown Center campus in downtown Kansas City.
In the last two years, I've also been working on evolving the company narrative. We are known as a greeting card company, but few people realize we are a diversified portfolio of businesses.
Every day, the challenges confronting me encompass a broad spectrum – from helping to advance public policy positions on postal reform (an issue vital to the greeting card industry) to promoting Free Card Fridays in Hallmark Gold Crown stores to navigating reputational concerns about cultural issues in earned and social media channels.
Q: We get asked often to share what the best companies are doing when it comes to communications. What's an innovative practice you're especially proud of?
A: About a year ago, we combined Hallmark's brand social media and PR into a single organization – something few consumer products companies have done. This approach has allowed us to focus on the story we want to tell first and then determine the most effective PR and social solutions to bring it to life.
We saw the benefits of this strategic choice come to life at the Super Bowl in January where Hallmark was a sponsor of the Minnesota Host Committee. Hallmark used the opportunity to build awareness and engagement with its portfolio of businesses – Hallmark greeting cards, Hallmark stores, Hallmark Channel, Hallmark Business Connections and Crayola – through a range of tactics, including on-site activations, paid media integrations, earned media, and social media campaigns and social advertising. Taking a holistic approach to planning maximized the productivity of our staff and the impact of our efforts.
And just for the record, Hallmark Channel's Kitten Bowl was one of the most popular on site events!


Q: What's the biggest communication opportunity you see at Hallmark?
A: The company has an incredible opportunity to play an even more meaningful role in the lives of our consumers. If you think about the world today, we're bombarded with a drumbeat of negative news stories that often add stress to our lives. People tell us over and over again that they're looking for an escape.
And the Hallmark brand is there to help them – whether it's reminding others to reach out to a friend going through a tough time with a note or card or providing temporary relief from every day pressures by watching one of Hallmark Channel's family-friendly movies with your kids.
For that reason, we're investing in employee, PR and social media programs that not only focus on the role of our products and programs, but also spotlight acts of caring to inspire others to focus their energy in a positive direction. Last year we launched a #CareEnough campaign to share consumer stories that lift up acts of kindness taking place every single day. And the campaign featured a Day of Caring at Hallmark where employees were encouraged to tackle caring challenges.
You can expect our visibility in this space to grow in the months ahead.


Q: The Hallmark brand is iconic. What advice do you have for organizations looking to build their brand?
A: Be crystal clear about what your brand stands for and ensure that everything you do from an employee relations, product, marketing, PR and philanthropic standpoint is aligned with your brand's attributes. Brands like Hallmark endure for more than 100 years when consumers know what to expect from them. Consistency and authenticity is paramount.
In today's world, an increasing number of brands are getting pulled into debates on societal issues from race relations to immigration to public safety. Even though your employees may have passion around an issue, you need to first consider if a public position is what consumers or customers would expect from your brand. If it doesn't seem like a fit, it probably isn't.
At Hallmark, some years ago we defined the brand as "5 things" – genuine, emotionally relevant, life-affirming, creative and the very best. These attributes, along with our beliefs and values, have served as a North Star in guiding our decision-making.


Q: For a company like Hallmark, I'd imagine that words matter – a lot! What advice do you have for leaders who are looking to be even better at communicating with their people?
A: Given Hallmark's 1,000 member creative community, which includes an extremely skilled group of writers and editors, crafting communications can be a bit intimidating. It means that our team needs to be as thoughtful and innovative about the words we choose as our colleagues.
In terms of advice, I'm reminded of the time our current CEO came on board. He quickly recognized that communication is a part of every leader's responsibility and identified four goals:
1. To provide clear, candid and frequent communication.
2. To listen to employees throughout the company and check for understanding about key messages.
3. To be precise about goals, priorities and metrics.
4. To put messages in the context of the marketplace.
If all leaders would embrace these goals and invest the time to be more disciplined in crafting messages based on audience expectations and what they want them to do afterward, they can continue to elevate their effectiveness and build trust across the organization.


Q: What about this profession brings you the greatest joy?
A: Two things keep me motivated to come into the office each day. First, is the incredible team of practitioners I get to work with. They regularly challenge me to think in new ways and bring incredible energy, passion and humor to all that we do. Second, working with the Hallmark and Crayola brands is such a privilege. When people I meet discover where I work, they immediately share stories about cards they have saved that mean so much to them or speak about their memories of opening their very first box of 64 crayons. Few brands resonate with others in such a positive way!
----
About Dean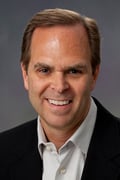 Dean Rodenbough has more than 25 years of leadership experience in a broad range of corporate communications and public affairs disciplines in support of the Crayola and Hallmark brands.
Dean currently serves as vice president of external affairs at Hallmark Cards where he is responsible for public relations, social media, public affairs, community involvement and philanthropy, and the company's Visitor Center and Kaleidoscope attractions. Hallmark is a $4 billion company employing about 30,000.
To read more executive Q&As in our Someone to Know Series, click here.
Great communication is a skill anyone can master. Click below to download—Mastering the Art of Messaging—based on the award-winning strategies of our messagemap methodology and learn how to create high-impact messages today!