May 23, 2022
You Don't Need a Change Management Plan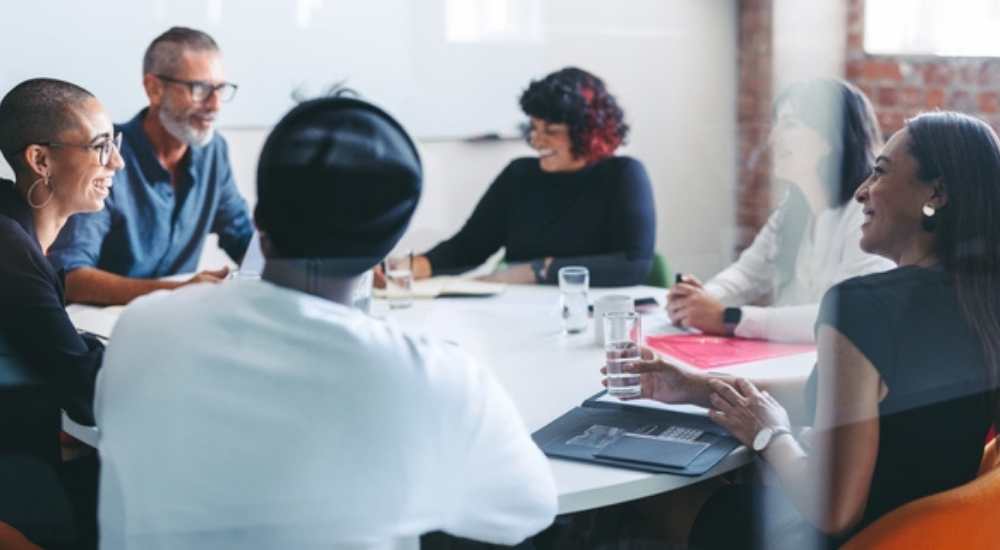 Organizations are facing more changes than ever. And it's just not just change they're facing, but a fundamental shift of power from employer to employee. With the competition for talent fierce, employee demands have never been greater.
That's on top of the macro disruptors facing businesses of all sizes – such as supply chain, labor scarcity, and commodity volatility – as well as the industry-specific ones that have spared few businesses.
While that plays out in the background – or more often, foreground – we're also telling employees on a regular basis that they need to be bolder. Shift their mindset. Be more agile. Think disruptively. Be leaner. Act in a more transformative fashion.
That's a tall task. And it's the reason that the answer for many organizations is consistent: "we need a change management plan."
In many cases, the result is a team of consultants – all well-intentioned – tasked with building charters, setting up sub-charters, organizing committees, setting up plans for the committees to present to the other committees, determining how the committee report outs will occur and to whom, setting up stage gates, adding gates to those gates … and pretty soon we've lost track of what we're even aiming to accomplish.
That's why – more than ever – organizations need to think of "change management" not as a Ph.D. in process management done by outsiders but rather as a way for everyone in the organization to bring employees on a journey in a way that creates feelings of congruence and harmony across the change. That means being as purposeful in how we approach change for employees as marketers do when they build a thoughtful customer journey.
Put simply: we need to bring into alignment all the ways employees experience whatever particular change we're talking about.
Aligning Change to Employee Experience
As you look to create this congruence in your organization, consider the following three factors that are critical to this harmony:
1. Think Experience, Not Narrative
Aside from change management, the word "narrative" might be the second most over-used word in organizations today. It's important to avoid the tendency to create bullet points of key messages that leaders are unable to use, or worse, use in a very inauthentic way that creates an unnecessary disconnect with employees.

Instead, think about building a story that helps employees experience the challenge and opportunity through the lens of different stakeholders … so that, in addition to sharing content, you're helping them build a shared understanding or empathy. The more employees internalize and experience the story versus being told the story, the more likely they will be to understand and act.
2. Listen Purposely
Employees want to believe that their company and leaders care about what's important to them. In today's environment, where many topics understandably elicit intense emotion, listening deeply is key. Michael Nichols, Ph.D., professor of psychological sciences and author of "The Lost Art of Listening," says, "When someone is talking about something important to them, or they are moved by strong feelings, they need to be listened to more carefully."

That means leaders need to suspend judgment and be willing to throw out the discussion guides often given to them and step into the shoes of whoever they're listening to. That's when real insight happens – both for who is being listened to and who is listening. It matters less what we do because of what we heard, and more that people feel understood and appreciated.
3. Treat Moments Like Each Matter
Being purposeful about how employees experience change across the full arc is critical. Sometimes, depending on the change, we need to inform them or share context. Sometimes, we need to involve them and seek input. Other times, we need to inspire them by breaking out of the typical communications cadence. Rarely is it just one of those and never is it linear.

That's why it's important to map out the change and all the touchpoints that employees will have – related to the project and beyond – so that we're extremely mindful of how they're experiencing the change and to ensure the touchpoints build to something greater.

In one company across the biggest change in its history, we picked moments where we needed to share important updates… moments where we needed to listen to what was working and what wasn't… and moments where we needed to dramatically increase the organization's focus and energy. These moments, which ranged from leadership perspectives, big companywide meetings, engagement platforms, etc., were based on ongoing and real-time stakeholder measurement. In any given month, based on where we were at on the change journey and the sentiment of the organization, we'd pull the appropriate lever(s).
The only way to strike the right balance and keep the audience in harmony was to plan these moments purposefully over the arc of the change. At the same time, we needed to be flexible – knowing that as mindsets evolve, we needed to shift our corresponding actions to move employees along the journey. Only when we look at the change and all its moments in totality can we create the right congruence.
Taken together and when done thoughtfully, these elements create the necessary balance in employees' minds and minimize the otherwise competing signals, message disconnects, empty or difficult-to-understand corporate rhetoric, and change-management-as-another initiative approach. We free up the space to be in flow.
When our actions create congruence… when they're aimed in the same direction to influence behavior… when they're purposeful in their intent… and when they recognize the emotional arc that employees are on, then anything is possible.
How might your organization benefit from challenging traditional approaches to change management?
—Jason Greenspan
About Jason

Jason Greenspan is Senior Vice President at The Grossman Group and combines an extensive communication background with strategy expertise to drive large-scale transformation in big organizations. Across various senior communications, strategy and leadership advisory positions, his expertise is driving change and inspiring growth during business-critical moments. Prior to joining The Grossman Group, Jason spent 20+ years at the McDonald's Corporation, working with top leaders – including three CEOs and seven Presidents. Connect with Jason on LinkedIn here.
---
Communicate change in a way that brings employees along on the journey. This comprehensive guide shows you how: