April 20, 2020
30+ Best Practice Ideas from Leaders for Leaders to Engage Their Teams During COVID-19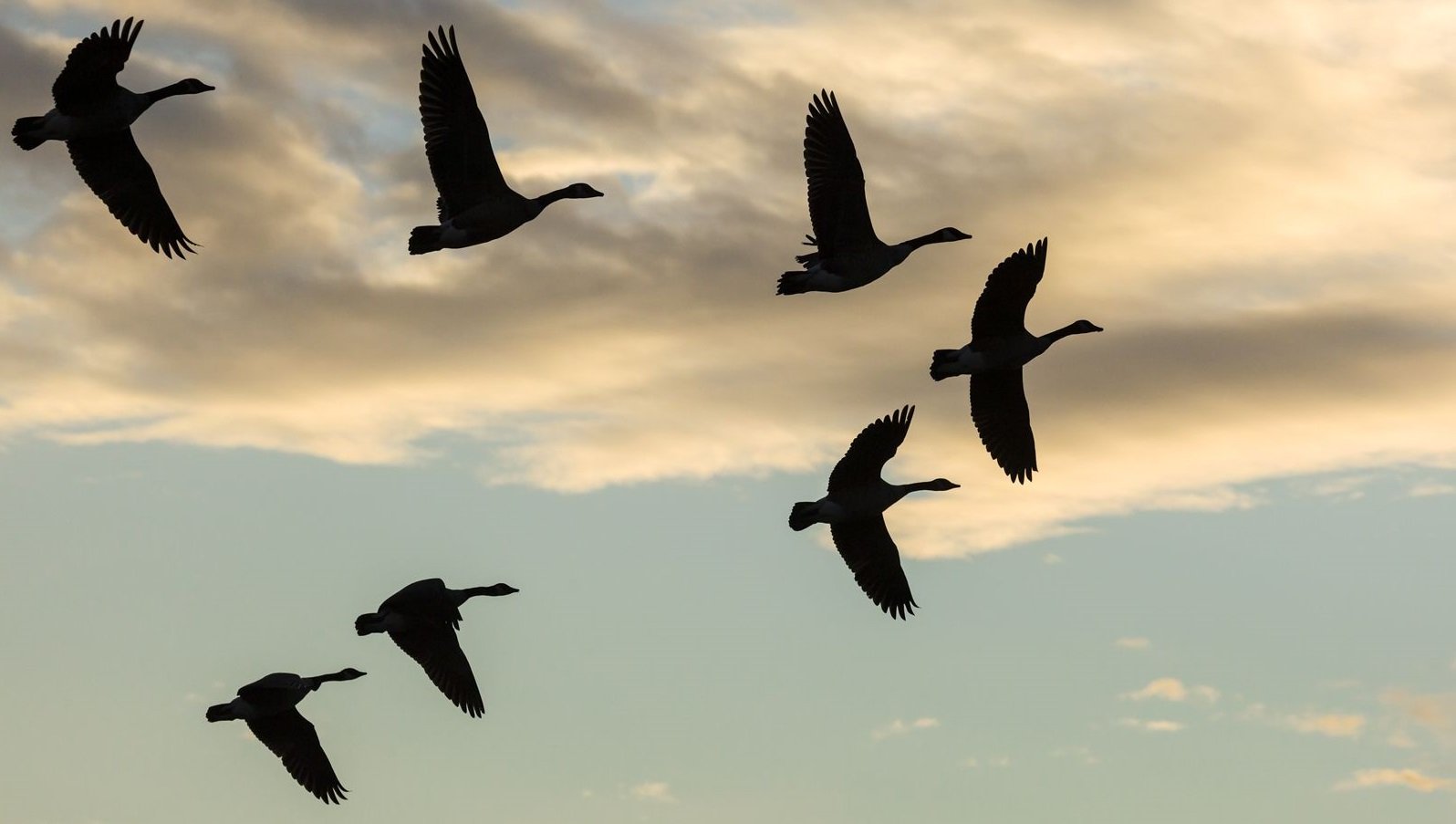 As we're all adjusting to new ways of working, we're finding out quickly what works well and what may no longer be effective as we lead our teams (and from a distance, for many of us) through these uncertain times. With that in mind, we thought it may be helpful to pulse our clients and other leaders in our network to learn what is working best for them.
We received more than a hundred best practices – and they're still coming. We've put the most common (and some not-so-common) tips into an easy-to-read guide, which you can download here.
Topics range from communicating consistently and with empathy, to how best to embrace virtual platforms and being honest and transparent when we don't have all the answers.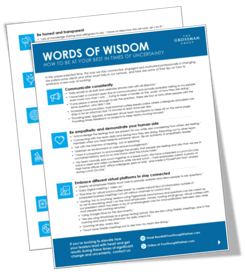 Here are just some of the tips for leaders to engage their teams during COVID-19:
"Find time for 'virtual lunch/coffee break' to create natural flow of information outside of scheduled business meetings; turn off various channels to control time."
"Acknowledge the feelings that are present for you while also considering how others are feeling."
"Hosting 'Ask Us Anything' sessions using Pigeonhole (anonymous and questions can be voted up so we're answering what's on the most employees' minds); hosting small group, virtual coffees with our president which has been a ray of sunshine/great way for cross-pollination between sites while most people are working remotely."
"I learned a long time ago that people can absorb and react appropriately to bad news if the content and the messenger are credible. Tell the truth. Be consistent. Rely on experts. Deal with facts. It's really not complicated. It starts with doing and saying what's right."
"Our CEO is writing brief all-employee messages 2-3 times a week, updating about the business side and also providing thanks and encouragement. These are included along with tips/tricks for work/life balance both from outside resources and employees sharing with each other."
"My team is utilizing this time to get trained on their technical & non-technical skills. We made a list of training programs that were part of their own development plan and are reaching out to internal & external experts to conduct short training sessions for the team."
And many more.
To access all 30+ tips (and counting!) download the Words of Wisdom to Be Your Best During Times of Uncertainty best practice guide. Check back soon, too, as we'll be adding to this list as more ideas come in.
What best practice tip(s) do you have to share? Let us know in the comments below. It may end up in a future version of this guide.
—David Grossman
---
From polling some clients and other smart folks in our network, we created this free two-page best practice guide filled with some of their best tips for leaders on how to embrace a new way of working. Click below to download the Words of Wisdom – Be at Your Best in Times of Uncertainty and Change two-page guide.