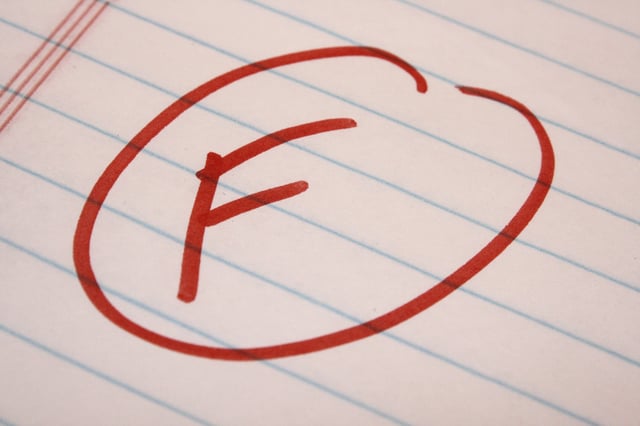 If you were to give yourself a grade for how effective you are at giving feedback, what grade would you choose? Many of the executives I work with are brutally honest and give themselves an F. They don't make giving feedback a standard part of meetings and discussions; they give general ("good job!") versus specific feedback ("Here's what you did extremely well on this project…."); they often don't give feedback at all or wait too long to give feedback; and they would have a hard time giving their boss feedback.
Chances are, most of us can be even more effective if we gave others feedback sooner and more regularly.

Feedback helps all of us be better, recognize blind spots, know what to keep doing that's effective, and helps build relationships with those who give us the gift of feedback.
Here are the "Four Fs of Feedback" to help you move from F to A:
1. Frame
Set up the discussion and share why you're sharing feedback, including your intention (most often your intention is to be helpful, and it's critical to say that).
2. Feedback
Discuss what went well, or what could be better and suggest an alternative: "This behavior had this consequence, and here's what I'd prefer to see…"
3. Feelings
Check-in to see how effectively you're communicating: "How do you feel about what I just said?" Allow the person to respond, and clarify or amplify, if needed.
4. Follow-up
Discuss next steps and how you can help and support.
I'm a big fan of being direct and not beating around the bush. Avoid emotionally-charged language or judgments, and just state the facts as they are: "I need to give you feedback…, here's my intention…, here's what I saw and the consequence…, here's what I'd prefer to see..., how do you feel?"
Finally, pick a time that's best for you to ensure you're in the right frame of mind. Then, ask the other person whether they're open to feedback. If so, proceed. If not, schedule a follow-up. Either way, offering up the choice gets you off on the right foot.
What feedback haven't you addressed yet that would be helpful to someone else?
—David Grossman
---
Download this eBook for more leadership tips and strategies all compiled into one free resource: