A report released recently from Gallup reinforced something I've long believed: leaders who embrace communication build truly engaged and inspired workforces.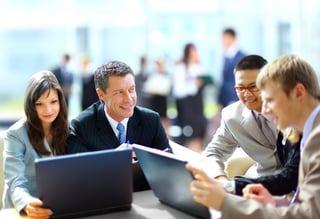 Gallup found that workers whose managers are consistent communicators—holding regular, informative meetings—are three times more likely to feel committed and enthusiastic about their jobs.
Workers also told Gallup that they wanted to be in contact with supervisors daily, and not just about the daily business happenings. They also liked to see bosses take an interest in their personal lives. Employees who feel they can communicate openly tend to place deep trust in their bosses, said Jim Harter, chief scientist for Gallup's workplace and wellbeing research, in a Wall Street Journal piece about the study.
As that survey and many others have shown us over the years, there's tremendous power in communicating at a deep level with employees. At the same time, we all know that the employee engagement journey is a continuous one. Communication is not an "event." It is a continuing process. You must work every day to ask the right questions, answer others appropriately, and communicate openly and honestly with employees. When they see you are making that extra effort, they'll do the same. By moving away from lip service and toward positive action, you drive positive business results.
Organizations that understand, prioritize, and constantly strive to achieve better internal communication are a breed apart. They achieve trust and credibility. They enable employees to do their jobs better. They create a constructive workplace that encourages growth and a common sense of purpose.
From all this, there can only be one result: higher levels of performance and better business results.
What one thing can you do to further engage with your team?

- David Grossman
---
Want to lead in a way that engages and motivates employees? Check out our eBook that provides high-level tips and tools to equip your leadership toolbox.