November 29, 2021
Improve the Employer-Employee Connection with Communication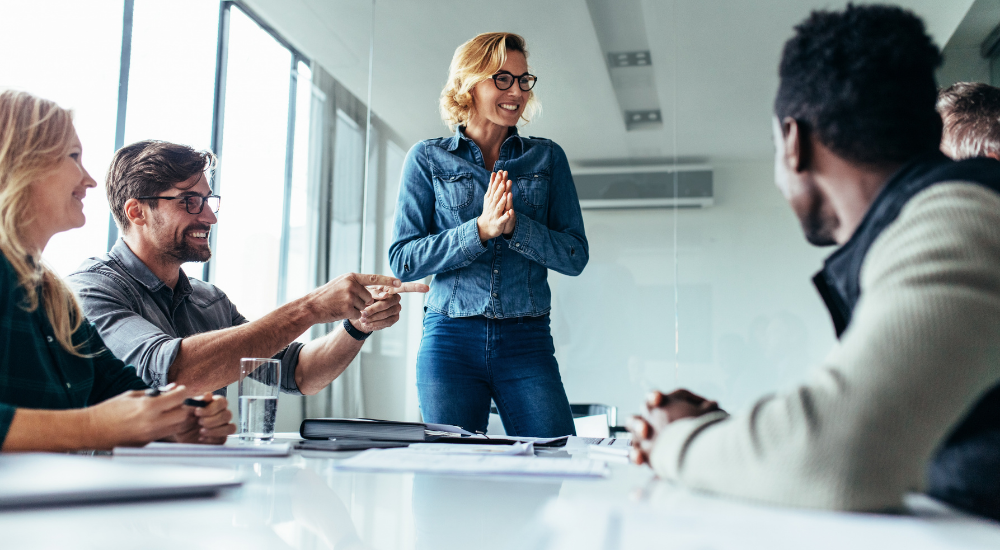 The "big quit" continues to accelerate in the U.S., with another 4.4 million workers reported to have resigned from their jobs in September, bringing the total to more than 24 million since April 2021. This historic departure of workers isn't expected to abate any time soon—a recent McKinsey & Company survey found that 40% of employees are at least somewhat likely to leave their employer in the next three to six months. Perhaps even more telling, it identified a disconnect between employers' perceptions and the actual reasons why employees are leaving.
What is most important to employees? Being valued by their manager and organization; a sense of belonging, and yes, work-life balance. The study showed employees were more likely to prioritize these and other relational factors of work life, including caring and trusting teammates and potential for advancement, while employers looked more at the transactional aspects such as workload and compensation.
What can help bridge this gap and help employers be more connected with what employees want and need? In many cases it starts with leadership and communications: listening, sharing the vision and plans that will affect them, and addressing their needs and questions.
The Consequences of Not Communicating
While communication can help employees feel supported and included, not communicating also can have consequences. A separate McKinsey study in April 2021 found that organizations with clearer communication on their vision and policies on productivity, support and inclusion saw stronger individual productivity, and increased feelings of inclusion and support among employees. By contrast, companies that didn't communicate about their vision for the future actually created anxiety and concern among employees. In fact, a lack of clear vision was not only a factor in causing anxiety but 2.9 times more likely to result in moderate to high levels of burnout.
Companies that didn't communicate about their vision for the future actually created anxiety and concern among employees.
Ways to Meet Your Employees' Needs
Here are some communication ideas your organization can use to stay connected with employees' needs, demonstrate concern for their well-being and help them feel valued and supported.
Internal Communication
Share the vision for post-pandemic workplace plans to keep people informed and provide updates as they are available
Equip leaders with tools and messages to share the plans and reinforce expectations for communicating and supporting employees
Include recognition for team successes into internal communications
Ensure consistent communication about benefits and support available to employees (e.g., mental health and family-oriented options)
Leadership
Update and embrace policies that support work-life balance and offer flexibility when employees need it
Confirm priorities to help guide workload and focus on outcomes vs. tasks, trusting employees to complete work in the best way that works for them
Check-in with team members regularly, one-on-one, asking how they are doing personally and what would make their job easier
Show you value and appreciate people's contributions with informal thanks and recognition that is meaningful to them
Add employee concerns to the agenda of regular manager/leader meetings to raise critical needs and take action on solutions
Feedback Channels
Conduct regular pulse surveys or other engagement opportunities for employees to provide feedback
Establish/promote an open channel for employees to post questions or concerns (e.g., email address, suggestion box, anonymous online survey)
Respond to employee questions promptly and share answers publicly
Which communications techniques will you use to help employees feel valued?
—David Grossman
---
We want to pay it forward by giving away copies of Heart First. We'll provide you, members of your team, and/or a leader you think will benefit with a copy (it's on us!). Click below to select your option and submit your book order today!