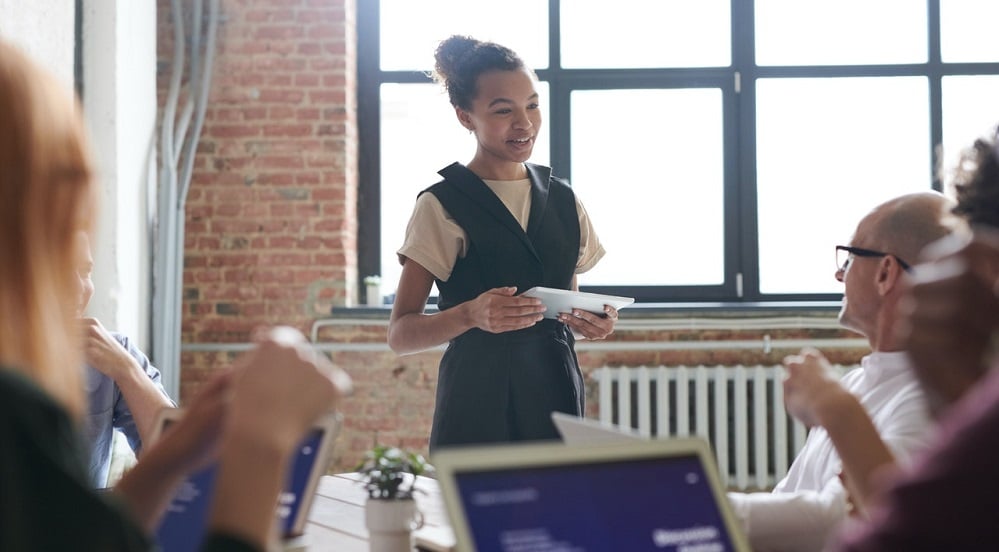 For many of us, the words "I don't know" are like kryptonite: a sign of weakness.
In reality, the ability to say "I don't know" can be a hidden strength. Particularly during times of change, we need to be honest, straightforward and timely in sharing what we know – even when there are open issues and/or there's much that's still hasn't been decided.
The Best Thing to Do When You Don't Have the Answer
At the same time, employees see right through attempts to deflect or dance around an issue. So, what do you do when you don't yet have the answer? Acknowledge it. Say, "I don't know…but I will work to find out and let you know as soon as I have an answer."
This approach says two things to your team:
You're confident enough in your leadership to admit when you don't have all the answers

You're trustworthy and committed to your word to get back to them with an answer
The next time you're stumped, take a deep breath. It's ok not to know – as long as you come back later with an answer. In fact, your team will trust you more for your honesty.
What's getting in your way from saying, "I don't know?"
—David Grossman
---
Help guide your communications in times of change with this fully editable Word document tool – click the image below to download your free copy today.