April 5, 2021
8 Successful Tips For Connecting with Hard-to-Reach Employees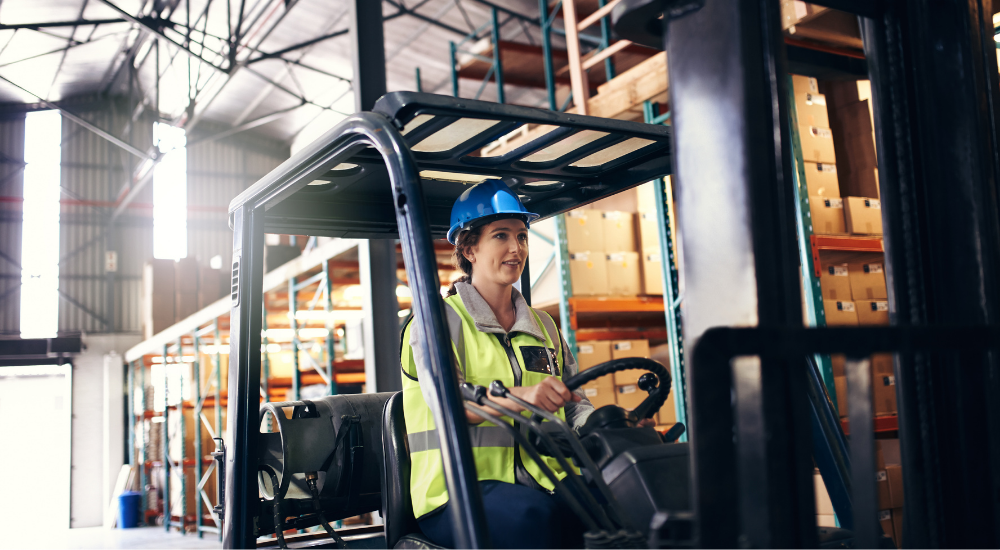 With so many of us working remotely, sometimes feeling connected 24/7, it may be hard to believe that there are employees who are hard to reach with communication. Yet many organizations have important stakeholders with limited visibility to senior leaders, or even to their supervisors. These individuals may be constantly on the move away from their home base, on a production floor without phone or email access, or be part of a global organization that has team members literally in different worlds—across various continents, cultures, and time zones.
So, what can you do to engage with these hard-to-reach workers, while also managing those who would normally be in the office but are working remotely for the time being?
Like any communication challenge, connecting with hard-to-reach employees (and all employees, for that matter) starts with thinking about your audience, then understanding how they want to get information.
What is important to them and how is it best communicated?
What attracts their attention best?
What information do they need to do their jobs (and what might be too much information)?
How can you help connect the dots between their work and the company's goals?
As much as they may appreciate the convenience of being on the move or working remotely, people who aren't face-to-face in the workplace can feel far removed from their colleagues. They still need human connection, conversation and insights—especially from their supervisor or leader—even when they are miles away or on the shop floor.
8 tips for helping remote or hard-to-reach workers feel included and valued:
Communicate predictably

Be planful and strategic about keeping in touch with your team, especially in uncertain times

when they may be worried and need encouragement. Set regular meeting times and encourage dialogue during meetings. Be sure team members know that out of sight doesn't mean out of mind and explain the best ways they can reach you if they need to. This helps them know that their input and questions are welcome and gives them a sense of when to expect feedback.

Respond quickly

An afternoon can seem like an eternity to someone who is waiting for your input or response but can't see that you are busy or in an all-day meeting. Even a quick email or text is helpful to acknowledge receipt of their message and say when you can respond. Consider sharing your daily calendar with employees so they see when you're in meetings or out of the office.

Do your best to answer questions when they are asked, and if you don't know the answer

say so and follow up

within 24 to 48 hours.

Share what you know, what you don't know, and what you're figuring out

Especially during times of change and uncertainty, employees need to hear from you more often, even when you don't have everything figured out. Chances are there's a lot that you know

that would be helpful for your employees to hear.

While you may be inclined to wait to communicate until you have more answers, more clarification, more details—resist the temptation to wait. It's best to share what you know and invite dialogue about what is on their minds.

Appreciate frequently



The little things mean a lot to an employee who has few interactions with their manager or colleagues. Show appreciation for good work and

recognize employees

who deliver what you need or respond quickly, especially for those who aren't face-to-face with you and colleagues. Highlight the successes of hard-to-reach workers in team meetings, via company communications and the intranet.

Pick up the phone or schedule personal touchpoints more often

Hearing your voice and knowing that you took the time to reach out shows employees workers that they are valued. Use these opportunities to check in on how they are doing personally, what support they might need with their day-to-day work, and how you can help. Take the opportunity to listen to their needs

and gather input on what affects them.

Plan regular shift meetings

Hold regular shift meetings for all teams so supervisors can share company updates with employees. A

planned cadence of connection points gives you regular and natural opportunities to share updates and open dialogue about various topics.

Use group text messaging to your advantage

Use group text messaging to deliver critical or urgent news to highly mobile workers. Incorporate this approach as a channel

in your communications plans and where possible link to articles or pages on the company intranet that provide more information.

Train supervisors to improve their communication skills with remote workers

Wherever they are, employees need to hear important messages repeatedly

for them to sink in, and they want to hear from their managers about information concerning their day-to-day work. While employees rank managers as their most preferred information channel, many managers feel ill-equipped to communicate consistently, according to research from Gartner. Helping

front-line leaders understand and practice effective communication

can help their teams and the organization.
Keep in mind that employees need to know that their voices are heard, whether they are on the move, on the shop floor, or working remotely with technology.
What steps do you take to connect and engage with your remote workers?
—David Grossman
---
Get 8 key strategies to help you lead and communicate with heart to motivate and engage your employees, drive performance and get results. Click the image below to download your free copy of the eBook—8 Ways to Lead with Heart in Times of Uncertainty and Change—today.