June 26, 2017
Tips for Reaching Non-Wired Employees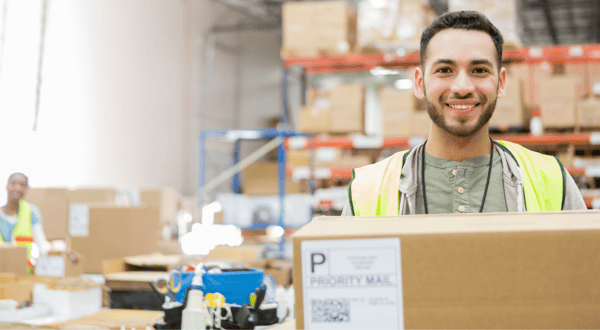 We know that supervisors are critical to communication, but nowhere are they more pivotal than in reaching non-wired employees.
Drivers, manufacturing workers, transportation personnel—anyone whose job has limited need for communication technology—present a particular challenge. In many cases, these people are on the move. They may be on wheels or in the air, traveling from point A to point B, with a job that demands utmost concentration and little connectivity. They may be hourly workers who literally lose money for the organization if they take shift time to stop and "receive" communication. Or, they may have some access—maybe to a computer kiosk or remote log-in from home—but often it is limited.
Here are some tried and true methods to reach these special groups:
Shift meetings:

Many facilities, from manufacturers to hotels, have a daily stand-up meeting where supervisors share key information and motivational messages and invite employee input. These 5-to-10-minute gatherings must be focused (ideally scripted) to deliver the main talking points. The meetings should follow standards set by the group and take extra time for critical discussions when needed.

Posters and signage:

Simple and functional signage in manufacturing areas, break rooms, and in locker areas can be effective for non-wired audiences. Use clear language and graphics that reflect the urgency and importance of the information. If material has a short lifespan, note a "remove" date on each item so postings can be kept current.

Technology kiosks and home access:

Even when offered access to technology, some workers may be challenged to use it for any length of time. For people less familiar with technology, placing instruction cards for using certain programs can be helpful. Even for those who are comfortable with technology and access it away from work, less communication is preferable unless they can take work time to read and answer it.

Audio messages:

Opportunities to play audio in the workplace, hear it on the intranet, or receive voicemail messages allow for a different communication approach. Brief scripts for key information can include an introduction, call to action, and conclusion.

Text messages:

For workers who are highly mobile, group text messaging could be an answer to deliver urgent or critical communication. If it is used across the company, be aware of employee costs involved with receiving text messages and if this becomes a consistent way of communicating, consider covering their work-related expense.

Employee input:

Every organization needs multiple ways to gather employees' input so they know their voices are heard. This could include employee surveys, a suggestion box or website form, or even occasional focus groups.

Supervisor support:

Employees hear the message when it is repeated often, and educating supervisors in communication can pay big dividends. Be sure to provide them with talking points and tips for major initiatives to help supervisors internalize and share the key information with their employees.
What strategy works best for you to reach your hard-to-reach employees?
—David Grossman
---
For more tips on engaging hard-to-reach employees and holding them accountable, check out a full chapter on the topic in my book: You Can't Not Communicate 2