May 18, 2020
12 Tips for Effectively Managing Your Workforce Through COVID-19 and Beyond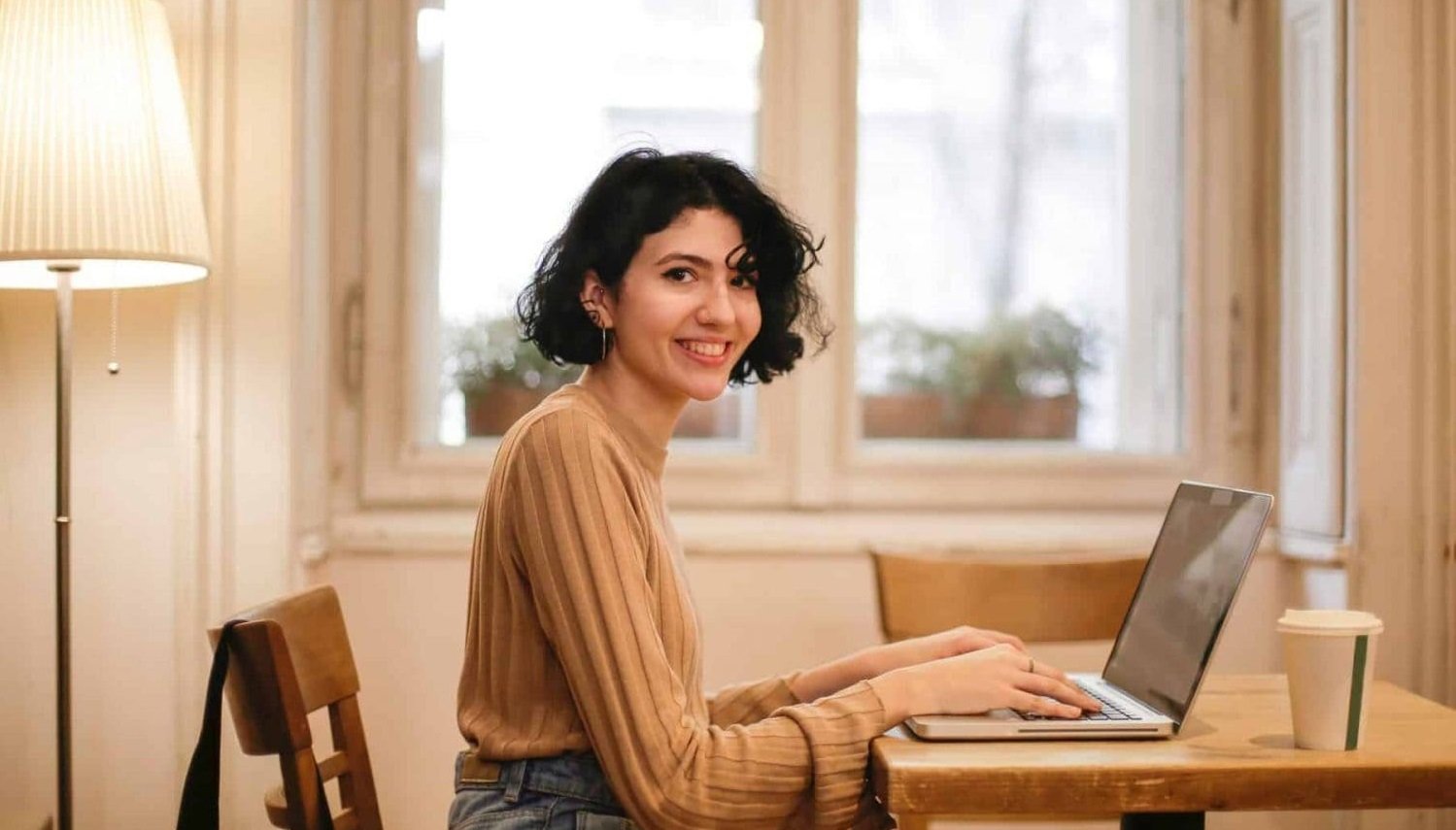 Employee preferences for working from home and demands for increased flexibility result in growing pressure for employers to rethink the future world of work
2020 will be remembered for many things, including a once unimaginable shift of employees from being mostly on-site to working from home. And across a variety of industries – technology, banking and finance, sales, consulting, and beyond – employers are dramatically changing their views about work-from-home arrangements.
"I have done an about-face on this," David Kenny, the CEO at Nielsen, said of his support for employees working from home, in a recent article for The New York Times.
What's catching employer attention is the multitude of positives – financial and otherwise from a growing remote workforce. That includes big savings from site optimization, building rental and maintenance costs, the lack of long commute times and the potential for higher productivity and engagement levels, among other factors.
Many employees are also embracing the shift. Nearly half of employees currently working from home want to keep that arrangement, according to a recent employee survey conducted by our team at The Grossman Group.
My own experience with clients shows that the grand work-from-home experiment has turned out relatively well so far, with employees adjusting, stepping up to the plate in a time of crisis, and generally feeling that their relationship with teams and supervisors have held up nicely in a virtual work world.
Our recent employee survey of 841 U.S. employees across a variety of industries found that employees working from home had high marks for their employers' communication and overall response to the pandemic. This may have helped build the employees' confidence in a remote working situation for the long-term.
Key findings from employees now working from home:
78% agreed their company leadership has lived up to the values of their organization during this time
90% said their trust in their organization increased or stayed the same
88% said their satisfaction with their organization as an employer increased or stayed the same
80% agreed that their direct supervisor is communicating the information they need to do their jobs during the pandemic
Still, even with the interest in work-from-home arrangements, one size does not fit all. Employees will continue to crave flexibility, with some still preferring to work on-site now or when re-entry is possible. Employers will need to navigate the competing and evolving needs of their teams.
With that in mind, here's our best advice for managing this challenging transition:
12 Employer Tips for Effectively Managing Your Workforce through COVID-19 and Beyond
1. Listen to employees and be open to their wants (not just needs).
A great deal has changed in employees' work lives in a short time, so it's more important than ever to have a pulse on how their views on the ideal work environment may be evolving. Do research with employees to understand their desires and concerns about the future of work, where they would work best, and why. We're learning more about how employee wants are very diverse. Adapting to those differences will strengthen the capabilities of a team and organization. For every employee, consider what enhancements are needed for safety, productivity and well-being.

As a people leader in these unprecedented times, it's harder than ever to stay connected with your team and help them stay engaged, motivated and productive. This free
eBook
provides
8 key strategies to help you drive performance and get results.
Click here
to get started.
2. Ensure a special focus for on-site workers.
Many employees don't have a choice about coming to work, whether it's in manufacturing or other sites like labs, hospitals or even package delivery. Listen to these employees to understand what strategies are working today from both a need and want perspective to keep them not only safe but engaged and motivated in their work. Take special care to educate and inform workers on safety measures you're taking. Consider adopting an even more clear and generous sick leave policy and emphasize the importance of staying at home whenever employees are sick.
3. Establish a "best place" strategy and be "flex-able" as you determine where employees work in the future.
While not surprising, many employees have gotten a taste of a new way of working – and they like it. This is leading to varying preferences from employees; embrace those differences as a strength. As the old saying goes, "There is nothing so unfair as the equal treatment of unequals." Treat employees as individuals. Recognize that people have different work styles and capabilities, which is a foundation of inclusion, diversity and belonging. This requires organizations to consider "flex-ability" – allowing employees to work where they feel is the "best place" for them and where they're most "able" to be at their best. Companies are stronger when they cultivate the strengths of their diverse employee base.
4. Ensure new employees coming on board virtually feel supported and engaged.
Many new employees joining companies since the pandemic began have never even met their employer, supervisor or any team members face-to-face. From the interview process to their first days working, everything was handled virtually. Yet those employees are still thrust into a situation where they are expected to work very closely with their new team virtually, trying to connect only through video meetings or phone calls, and without the benefit of the normal casual interactions that help people get to know each other and trust each other. Given this reality, it's especially important to pay even closer attention to new employees, ensuring that ample time is set aside for them to ask questions and engage. Assigning new employees a mentor or someone willing to check on them regularly can go a long way toward helping build a more seamless transition and ensure they feel like valued new members of the team.

5. Narrow your go-forward priorities and focus.
This pandemic has provided a clear focus on what was important and needed to be done. That clarity resulted in faster, productive results. With those learnings in hand, review and revise your organization's strategy to ensure it reflects how you will win going forward, in the context of the realities of the current situation. That plan should help employees know the broad performance goals and how everyone will be measured. Once codified, communicate what's most important (and what can wait) and help employees understand what they can do to help the company succeed.
6. Consider a cultural re-set.
Seize the opportunity to make improvements in how you operate. Challenge the status quo and codify new ways of working for the future in the context of your how you win – your mission, vision, values and behaviors. If needed, update your values and behaviors to reflect the new realities. Do the values and behaviors from the past continue to serve the organization well? Do some need to be jettisoned? What new behaviors need to be added in the context of the new business environment? In particular, you may have more to say about the level of trust that's needed. If more people end up working from home, trust will be essential as employees won't be in front of each other as much to see how time is being spent.
7. Assess and streamline your communications.
Know what's working and what's not in your organization's communication system, including channels. Ask employees for their feedback and determine the most effective way to communicate in the future to reach key audiences where they are, and to help them feel engaged. As part of that communication assessment, identify the communication successes and failures from the COVID-19 working environment. As difficult as the early days of the pandemic have been, some organizations may have identified some surprising success stories. Maybe teams have learned that some meetings are best held virtually after all. The crisis mode might have helped the organization better collaborate across divisions and make decisions faster. Researching what communication efforts worked and what didn't will help your company decide what to do to make all teams more efficient and effective in the future.
8. Double-down on "real" employee communications.
One of our biggest learnings is that when leaders take communication seriously, employees can not only weather the storm but rise to any challenge. Frequency, empathy, authenticity, focus, clarity and timeliness matter far more than presentation and wordsmithing. With a clear focus and priorities during COVID-19, leaders have communicated with a sense of truth and urgency, sharing what they knew when they knew it while addressing persistent questions from employees as daily news coverage elevated fears. This more urgent approach to communication was highly effective and drove greater engagement. Leaders also understood that they needed to clear a path for employees to get important work done. It is so important to continue that straightforward, consistent and candid approach in the future. Leaders also need to continually invite employees into real conversations about their concerns. By addressing them promptly, leaders demonstrate that they generally care about responding to employee needs.
9. Surround yourself with truth tellers.
Even when they are regularly invited to share their views, it is still naturally difficult for many employees to offer honest feedback with senior leaders. On top of that, many may fear that challenging leaders could jeopardize their jobs, particularly in this uncertain time. Yet leaders need to know what is truly on the minds of their employees, what's working and what's not. Identify who those truth tellers are in your organization – the people willing to share candid concerns about issues. Particularly in times of crisis, having frequent talks with your truth tellers will help you get a better pulse on the organization's unmet needs.
10. Share success stories.
When new ways of working lead to impressive results, share those wins with the team so everyone can continue to learn from evolving best practices. These stories also provide the company an opportunity to thank teams and individuals for achieving great things for the company, for each other, and for customers.

11. Prepare your managers for the new world.
Managers will need different skills and techniques to support and motivate their teams, regardless of where they work. Collect best practices learned from managing during COVID-19 and make a deliberate effort to share them. Be sure to apply lessons learned from things that didn't work so well too. Consider training to help prepare managers to be effective managing remote as well as site-based teams.
12. Resist the trend to become a "big brother" to employees.
As many media outlets have recently reported, some managers are turning to surveillance software to ensure employees are productive while working from home. Some employers are even requiring employees to constantly keep webcams on to monitor their active work hours. They are also scheduling multiple daily check-ins to keep a close eye on employee activity. This is a big mistake as it erodes the trust that is vital to a healthy employer/employee relationship. Employers should manage productivity not by the hours spent, but by the results their employees deliver. Are your team members meeting their deadlines? Engaging effectively with their coworkers? Helping to deliver innovations and impressive results for the business? That's what really matters, not whether they had a lunch break or took the dog for a walk.
As challenging as the pandemic has been for everyone working today, it provides employers a much-needed opportunity to rethink their vision for the future of work. Now more than ever, it is time to re-write the rules in ways no one even imagined only weeks ago. The changes to come could result in a completely transformed work environment, or at least a far more flexible one. In the end, I'm hoping to see a transition that delivers a win-win for everyone, both employers and employees alike.
What tips would you add to this list? What do you think is most important for employers to keep in mind as they adjust to the new reality of work, both during the pandemic and beyond?
—David Grossman
---
Click below to download your free copy of the eBook—12 Tips for Employers to Navigate the Future World of Work.

It's filled with strategies for motivating and engaging employees through a dramatically changing work environment and offers stories of companies successfully managing through COVID-19 and other business challenges.