January 31, 2022
Top Challenges for Communicators in 2022 & How to Solve Them
When asked, communication professionals identified their top strategic priorities, challenges and questions for 2022. The common attributions of mission-critical priorities included improving their use of communications tools and channels, aligning staff and skills to support business priorities, and driving reputation and building trust according to a recent survey from Gartner.
Top challenges included:
Employee change fatigue
Balancing short-term execution-oriented needs & long-term strategic planning
Audience information overload
Talent or skill gaps
Poor manager communication skills
Measuring impact on business outcomes
Unclear or overlapping responsibilities
These concerns might seem familiar and, on the surface, they don't look that different from the challenges over the last decade (or more). However, after the seismic shift in work and life from the pandemic, the landscape has transformed for companies today. There is a workplace revolution at hand, which is having a significant impact on how professionals lead and respond. Those who aren't paying attention and strategizing accordingly risk being left behind.
Prioritizing a Strategic Communications Approach
Looking back at what insights, trends, and strategies resonated most with our readers in 2021, it's not surprising to see certain reflective themes rise to the top, as evidenced by our most-read blogs of the year below. With leaders now prioritizing a strategic communications approach, the content over the past year was full of outcome-driven solutions to help readers meet those priorities and solve those very challenges.
These topics will continue to be top of mind for communicators in the year to come as organizations and the employer-employee relationship continue to evolve. As we strive to provide useful information, tips and tools to help leaders and communicators, I'm honored to announce that our leadercommunicator blog has been named the No. 1 Blog on Communication by Feedspot for the sixth year in a row. Thank you for your continued support and readership, and for sharing our blogs with your colleagues and friends on social media. I am so grateful.
Here's to continuing to elevate our skills and solving top challenges together in the year ahead. Cheers to you!
Our 10 Most-Read Blogs of 2021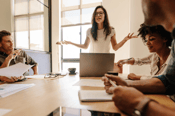 4 Must-Dos to Help You Talk About Change
Change of any kind in a company can bring uncertainty. And when things feel uncertain, it's more important than ever to be proactive in communicating.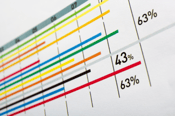 7 Good Reasons to Measure Communications in Your Organization
As a leader, simply identifying an opportunity or problem isn't enough. In order to be intentional and strategic, it's important to measure the full impact of your communication efforts. Here's why.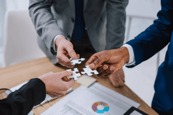 How to Create Line of Sight for Your Employees
Research from a myriad of sources shows that employees overall don't understand company strategy. Said another way, they don't get how they fit in. And that's a missed opportunity.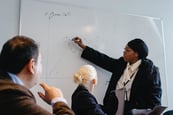 5 Must-Do Steps to Share Expectations With Your Team
Many leaders often think they've shared their expectations with employees, but unless you've taken the time to share your list of expectations in a formal way, you're reducing your employees' chances of success.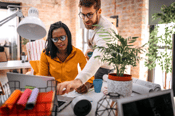 Internal Communications Plan: 7-Step Strategy and Template
When done well, strategic communication plans can help you achieve strong results for your business. Find out how to create an internal communication plan in 7 steps and get access to free tools and templates.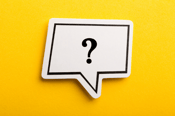 Open-Ended Questions Enhance Employee Communication
One sure way to start a conversation is with an open-ended question. Unlike questions that give people limited options for response, open-ended questions encourage them to express their opinions and ideas.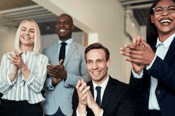 The Top 10 Things Every Employee Wants From Their Boss
What do employees really want from their managers? While the answer varies from person to person, our research and experience gained from decades of work in this area reveal a collective "wish list" every boss should know.&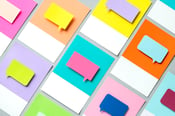 7 Benefits of Developing Messaging Strategically

One of the attributes of best-in-class organizations is that message development is strategic, consistent, and responsive to audience needs.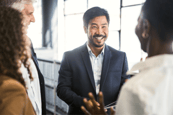 The Art of Listening for What's Not Being Said: Top 10 Tips
We can all benefit by learning to better pay attention to what's not being said whether we're the one communicating, the one receiving the communication, or both.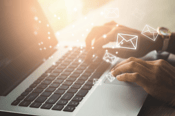 When to Use Email (and When Not to)
Estimates show that there were 319.6 billion emails sent and received globally each day in 2021. If we're using it more frequently, we may as well be better at it.
How might one of these resources help you be even better in the year ahead?
—David Grossman
---
This two-page resource provides 40+ solutions that get at big things leaders and communication professionals can do to address challenges in the workplace that have transpired in the past two years – click the image below to download today!