April 22, 2020
8 Strategies to Lead and Engage Employees Through COVID-19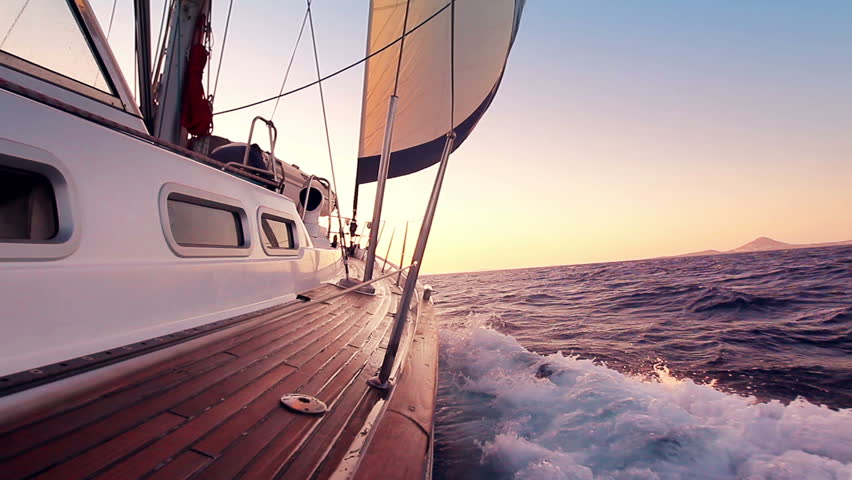 It's incredibly hard to be leading a company today. Amid all the economic upheaval from the COVID-19 pandemic, even the strongest among us are feeling powerless and anxious about the future. We are full of big questions. Will the business survive? If we weather this storm, what will the new normal be? How do I keep my employees safe today, much less engaged and focused? How about my own family and my own health?
While that sense of uncertainty is normal, it doesn't have to rule the day. There are concrete actions all leaders can take to make this time a defining moment for their business, one that helps bring employees together in the best possible ways. Many companies have already begun to accomplish this. That's inspiring to see. I'm also convinced that armed with some key employee engagement strategies, all leaders can have a similar impact.
8 Strategies That Work for Leaders to Engage Employees During COVID-19

Lead
Yourself First

We hear this concept when we're about to take off on a plane. In case of an emergency, flight attendants tell us to put our oxygen masks on first before helping children or others.
Leaders need to lead with this same mentality. Addressing your key needs first lets you be more available to those counting on you, whether that's your direct reports, your peers, or others across the organization who need help. Taking care of you at a basic level also helps you not take out stress or frustration on others.
This is where self-awareness comes into play. Recognize that your emotions may go up and down during an hour, during the day, or during the week, even during one conversation. Just because we're a leader doesn't mean we're immune from the same range of emotions and feelings our teams are going through.
The watchword here is gentle. How might you be as gentle with yourself as you aspire to be with others? Self-compassion is important because it opens up the capacity for compassion for others.



Know Your Audience
and Their Needs
There's a lot on employees' minds today, and a good amount of it is concern and fear, especially for those going to a workplace and unable to shelter at home. The principle is this – the more you know about someone, the better you can listen to them, empathize, support, or guide them in the direction you need them to go.
The 8 Key Questions
Whether employees actually ask them or not, there are always several key questions on their minds, especially during times of crisis. We call them The 8 Key Questions All Employees Have, and here they are:
What's my job?
How am I doing?
Does anyone care about me?
What's going on?
What's our business strategy?
How are we doing?
What's our vision and values
How can I help?
We've drawn inspiration for The 8 Key Questions from one of the leading thinkers in internal communications, Roger D'Aprix, and adapted his model with his permission.
These questions are inspired by the famous psychology theory behind human motivation, Maslow's Hierarchy of Needs. That theory states that people need to fulfill their basic level of needs first before moving to more complex levels of thought or skill. In other words, you can't build a house or write a novel if you're literally starving or haven't slept in weeks. This obviously is true for employees. If they're dealing with a lot of unsatisfied basic needs – the "me-focused" needs – those have to be addressed first before employees can begin to think beyond themselves, and start to move from "me" to "we," with questions such as, "How can I help?"
Working Through Changes In the Era of COVID-19
It's important to remember that The 8 Key Questions are questions employees think about, and perhaps ask, every day – whether they are new to the organization or veterans. When change happens, employees immediately go back to the me-focused questions. All of this means there's a need for much more regular and more personal communications during this crisis, especially as there's always fresh news, which is just about every day right now. So, who handles what levels of communication?
The Communications Team: Generally, the communications team through all its vehicles – the Intranet, town halls, all-employee messages and more – can answer the key corporate questions on behalf of the organization, the we-focused questions.
Leaders: All leaders play a major role in answering the me-focused questions on employees' minds. Leaders need to know that this kind of communication is too important to be simply handed over to the communications department. Leaders must help answer the critical questions employees have about their job and how they contribute.


Show Your
Human Side
Understandably, leaders see people reacting very emotionally to these uncertain times. In response, a little care and empathy can go a long way. That involves being present and listening and finding other ways to show your human side.
Of course, there's an inherent challenge to showing your human side when you're not actually meeting people face-to-face, and quite possibly relying too much on email.
Because of this, leaders need to work extra hard to make meaningful connections that allow them to support and maintain meaningful relationships. Think about the best ways to genuinely connect in other ways – hearing colleagues, having direct and transparent dialogue about what's important, and just doing a lot more listening than you might have in the past.
Empathy
A powerful way to show you care is to help others sort through their feelings and understand them, to show empathy. Empathy is ultimately about putting yourself in someone else's shoes and reflecting genuinely on what they are feeling. Logic leads to greater calmness for everyone and more confidence that leadership is the steady hand at the wheel. For today's anxious employees, that's a huge leadership win.



Communicate
Regularly
In uncertain times, everyone operates in minutes, hours and days, not weeks and months. That requires more frequent communication.
The best leaders already have a regular cadence and rhythm for communicating with key stakeholders. A communications cadence is often defined through a communications calendar of regularly scheduled touch points with various audiences that are important to you. During uncertain times like this, it's important to add many more additional touch points to that calendar, and you should allow for many more opportunities for dialogue.
Tips for Communicating with Each Audience
Overall, focus on high-visibility and high-frequency communications:
Check in daily, if not more often. Make a point to "see" and dialogue with every person on your team. Ensure that you are showing employees that you see them, hear them, and that they matter
Be "visible" even when teams are remote. Pick up the phone, use MS Teams or other social media platforms to shoot a quick email message, etc.
Hold daily 10-minute huddles on MS Teams/Skype/WebEx/Zoom so people can see each other and feel connected and go over the game plan for the day. At key times, it is a much more valuable experience to see one another than to be on a conference call
Hold smaller group meetings with groups that have similar concerns. Think micro so you're giving more people a chance to engage. Instead of a town hall, do a mini-town hall with all people-leaders, or all shift leaders at a manufacturing plant
Finally, make sure all of your people-leaders have a cadence, too, with the appropriate touch points with their audiences
For more tips and strategies – from leaders for leaders – on how to communicate with your employees and be your best in times of uncertainty, click here to download the best practice guide.



Frame the Context
and Make It Relevant
Even as you communicate more, it's very important to provide the context for your communications. This means simply making your messages super relevant to employees. Context is critical because it tells your employees what importance to place on something, what assumptions to draw (or not) about what is being communicated, and most importantly, the ultimate meaning to the message.
5 Ws and an H
One of the best ways to ensure you're providing great context for employees is to tell a complete story, addressing all the key questions. That's where the 5 Ws and an H comes in. Ask any journalist and they can tell you about the 5 Ws and an H. Any solid news story covers the following six concepts: Who, What, Where, When, Why and How. The same is true for communicating inside an organization, especially in uncertain or challenging times. None of these questions can be answered with a simple "yes" or "no." They require context and detail, so the information is meaningful and relevant and answers the main questions on everyone's mind.



Talk Openly About
What's Happening
What do most employees really want in times of change? Answers to these three points:
What their leaders know and when they know it

What their leaders don't know

Information presented in a truthful way
It can be frustrating for leaders to recognize that they don't have all the answers they need. It makes you feel like things are just happening to you, and that nothing is truly in your control.
But you can take comfort in the fact that employees don't expect you to have all the answers. In fact, they probably wouldn't trust you if you said you had all the answers! Instead, employees just want to know what you do know and when you know it (without unnecessary delays in relaying the communication). And, they want you to share in a truthful, authentic way.


Be Respectfully
Authentic
While it's critically important to communicate with all "great eight" strategies outlined here, there's a key factor that makes all communication even more powerful and effective, a sort of "it" factor that all great communicators have. I sum that special factor up as authenticity.
Authenticity isn't a skill. Instead, it's a component that anyone can work on to become better, whether it's on the job, in your relationships, or at home to lead a more fulfilling life. Authenticity truly is a form of communication. When you come at communication from an authentic place, communication becomes much easier and far more effective for your teams.
There are three key components to authenticity:
Know Yourself. Leading authentically isn't about being like someone else. Instead, it's about knowing yourself and embracing who you are. People's radar is up for what's not authentic and real, and any audience is far more likely to believe and trust you if you're being yourself.
Be Your Best Self. Being your best self means rising to the occasion, as so many people are doing today, and acting in ways that are consistent with who you are and what you value. It also means behaving in ways that are in sync with your values instead of trying to please others or tell others what you think they want to hear.
Have Quiet Courage. Being authentic requires leaders to embrace the core truth of any situation, at first on a personal level and then with others. Naturally, this requires courage – the courage to say things that need to be said, but to do it in a kind and respectful way.



Be Ready to
Answer Questions
The last of the Great Eight strategies is to be ready to answer questions and do it in a way that creates dialogue and leads to understanding. Here's some tips for doing that well:
Prepare yourself. Be ready for the questions you're most likely going to get (and those you dread most).
Practice – out loud – to answer the questions that are likely to be the toughest. Remember to use these techniques:

• Think about the perspective your employees will bring to the discussion

• Demonstrate empathy as you answer questions

• Be respectfully authentic

• Be sure to address: Here's what we know, here's what we don't know, here's what we're working on finding out

Bridging helps you get back on track if questions are starting to pull you down a path that isn't helpful, or distracts you from the key points you're trying to get across. Key steps for bridging:

• Address the question being asked, but don't stop there

• Use key words or phrases as a bridge to get back to a key point you want to make
Get these 8 strategies in a one-page reference guide by clicking below.
Closing Thoughts
So now you have the Great Eight, all key strategies to consider for leading even more effectively and with heart. As you go out and continue to lead in this challenging time, please remember that if you're ever unsure what to do, look yourself in the mirror and ask: What would be the best version of myself during this time? And then trust your heart.
What do you see as the key characteristics for leading with heart and guts during this uncertain time? Share your own insights on what works!
—David Grossman
---
Click below to download your free eBook—8 Ways to Lead with Heart in Times of Uncertainty and Change—and get 8 key strategies to help you lead and communicate with heart – and guts – to motivate and engage your employees, drive performance and get results.