Press Release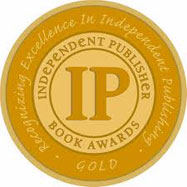 Recognized Author & Leadership Expert
David Grossman Wins Gold Axiom Business Book
Award for "You Can't Not Communicate"
Highly-acclaimed, "You Can't Not Communicate" is a staple in corporate classrooms and executive suites around the globe
CHICAGO (May 8, 2013) — Recognized author and leadership expert David Grossman wins the prestigious Gold Axiom Business Book Award for his book "You Can't Not Communicate: Proven Communication Solutions that Power the Fortune 100" in the Communication Category. Known for being a go-to resource for senior leaders at some of the world's leading corporations, "You Can't Not Communicate, Second Edition" is a must-read for those who value communication as a key driver of business results. Highly-acclaimed, the book explores the business of communicating and offers proven methods for leaders to connect with employees and drive results.
"Most problems in business today are the result of a lack of real communication and dialogue with the people most responsible for driving success...employees," says David Grossman, ABC, APR, Fellow PRSA, Founder and CEO of The Grossman Group. "You Can't Not Communicate is designed to help leaders understand the value of good communication and provide tips to help make it part of an everyday practice that drives business success."
Along with anecdotes, tips, and actionable steps for leaders across all industries, "You Can't NOT Communicate" outlines tried and true communication strategies and skills leaders need to create strategic messaging for employees, to manage the human aspect of organizational challenges and change, to become better leaders, to drive business results and helps CEOs turn strategy into reality with an in-depth guide to strategic planning.
If you're ready to take communication to the next level in your organization, order your copy of "You Can't NOT Communicate" at 20% off with limited-time only offer code AXIOM13 via www.yourthoughtpartner.com/book.
A leading consultant, speaker and author, David Grossman is one of America's foremost authorities on communication inside organizations. He is Founder and CEO of The Grossman Group, an award-winning Chicago-based communications consultancy which focuses on organizational consulting, strategic leadership development and internal communications for Fortune 500 clients. A frequent media source, David provides expert commentary and analysis on employee and leadership issues. He's been features on "NBC Nightly News", WSJ.com, Today.com, in the Chicago Tribune, LA Times, and CBS MoneyWatch. His latest book is You Can't NOT Communicate 2: More Proven Solutions That Power the Fortune 100.
The Axiom Business Book Awards are the largest and most respected critical guidepost for business books in today's new world of publishing. These prestigious and competitive awards are presented in 21 business categories and serve as the premier list to help readers discover new and innovative works.