Check back often as we'll be updating this page regularly.


Free 60-Minute Webinar

As a leader in these unprecedented times, it's harder than ever to stay connected with your team and help them stay engaged, motivated and productive. Honing your leadership and communication skills has never been more important.
David Grossman will lead a complimentary, 60-minute webinar to share the "Great Eight" tips, tools and techniques to lead with heart during times of uncertainty and change. To select the date and time that works best for you, reserve your spot today.

COVID-19 Communication Resources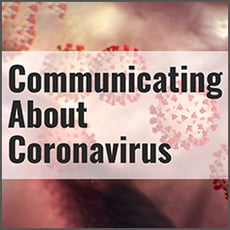 Your Guide to Communicate Proactively to Employees
in Response to Coronavirus
With the number of confirmed cases of coronavirus growing around the globe, it's more important than ever for companies to be talking with – and listening to – their people.
As with all crisis situations, being open, proactive, candid, clear and frequent with communication is the best practice. Here are some practical communication tips to use as you navigate the impact of COVID-19 on the workplace and your employees.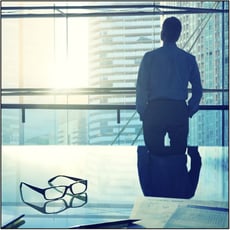 Stay Calm and Lead On
My husband, Steve, often says to me, "As long as we have our health, we're okay."
"As long as we have each other and our girls, we're okay."
"As long as we have a job we're passionate about, we're okay."
Enter COVID-19, and much of what gives us comfort and helps us operate on solid ground is somewhat up for grabs right now, amid all this uncertainty.
So how do we as leaders rise to the occasion and help lift our people up, instead of sinking them into more uncertainty and despair? A few thoughts to consider: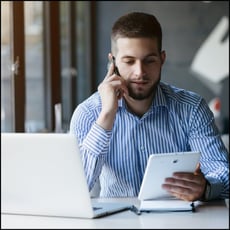 The One Thing Most Employees Desire More of Today
There's a common theme among many of the conversations I've been having with senior leaders about what employees want today – and that's more social connection.
I'm not talking about more posts and tweets and texts, oh my! The desire is for real connectedness with another human being, which studies have shown can increase health and well-being.
I see you. And you see me!
What Employees Want (and Need) Today
And today it's such a critical need as we all re-tool our routines: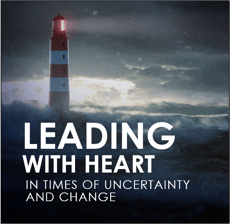 Free Webinar for Leaders: 8 Ways to Lead with Heart During Times of Uncertainty and Change
I often talk with leaders about the power in asking, "How can I help?"
It's in that spirit that we've been thinking, too, about how we can help as we move through these uncertain and challenging times. And at the same time give back.
Part of our experience and expertise is about helping leaders lead and communicate in a courageous, thoughtful and helpful way.
So, we've packaged what's most helpful for leaders in these uncertain times into a FREE webinar.
I'll cover topics like how to:
COVID-19 Communications Best Practices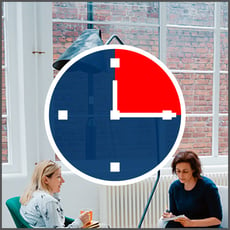 Fifteen Minutes In the Morning: Take a Moment to Connect
Too often, we feel that no news is good news. Great leaders know that isn't true—no news is NO news! That includes what you know about your teams as well as what they know about the decisions happening now. With teams suddenly operating remotely, it's more important than ever to help your team feel connected with you and one another on what's going on. One way we're seeing people feel connected is to have fifteen minutes every morning to check in with the team. Talk about challenges, questions or even just anecdotes about what they're hearing about work and about the crisis. Staying connected is the best way to ensure colleagues keep perspective in an ambiguous time.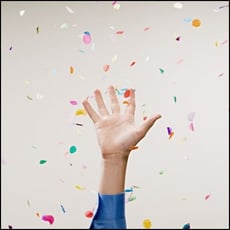 Success Stories: Celebrating everyday accomplishments
For employees, teleworking can be as isolating as it is efficient. Even people who enjoy working away from a group find they don't connect with what's going on. One way leaders are stepping to fill that breach is to identify and celebrate accomplishments of people working through the challenge. In one industry, that celebration may be getting supplies to a location on time, even if the ordinary processes are down. In another, it may be as simple as ensuring inventory is maintained at normal levels. Still another, might be to point out that an employee was able to do their job even while taking care of others in the community. Just a quick, brief acknowledgement on a regular, frequent basis will keep spirits up and help teams maintain focus on what they CAN control.
Virtual Trainings



Leaders and communications teams are in new terrain and there's lots to figure out, fast and in many cases, virtually as employees are looking to them for answers and a sense of calm.
We created a number of quick (60 minutes or less) virtual, web-based classes to quickly help leaders communicate effectively in this "new normal."


Subscribe for Regular Resources


eNewsletter
Subscribe to eThoughtStarters - our monthly email newsletter for quick, simple tips to help build better leadercommunicators™
Subscribe to our leadercommunicator blog for high-level tips on leadership effectiveness, internal communications, employee engagement, and a variety of other topics on the minds of leaders and communicators.