Are You an Email Outlaw? Download this Poster to Discover if You Have Bad Email Habits.

Meet the Top 14 Email Scoundrels That Impact Our Productivity Levels, Contribute to Email Overload and No Doubt Cause Frustration in the Workplace.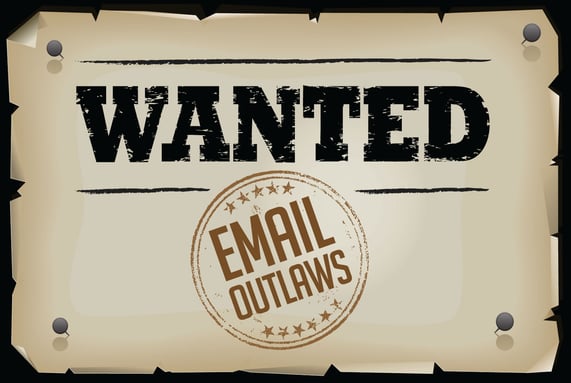 Email. An important workplace communication tool frequently abused at the expense of your productivity and your sanity.
From our research, and our experience, here are the 14 biggest offenders — and their signature calling cards.
How well do you recognize these offensive emailers?

Fill out the form to the right and find out!