Free eBook
Improve Your Workplace Diet:
Simple Yet Powerful Ingredients to Cook Up Great Results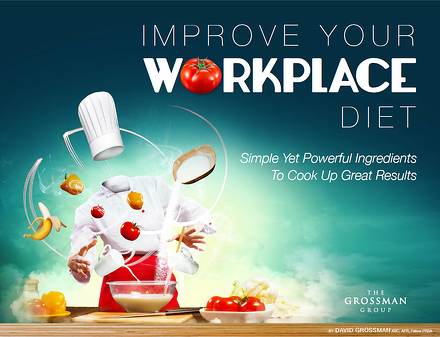 Get the 11 Key Steps to Improve Your Leadership and Communication Skills.
Confusion, apathy, and the cost of ineffective communication represent challenges for any leader. Conquering these challenges involves getting your leadership style and your workplace in shape.
The best news? The diet that can help you do so involves small changes that yield big, long-term results.
This 27-page eBook lays out that diet for you. It's a plateful of actionable tips and techniques for leading courageously and getting the business results you seek. In it you'll learn:
- How to become a better listener and more informed decision maker
- Proven ways to motivate your employees and become an empathetic leader


- Secrets to help bring your blind spots to light and overcome them


- How to measure the effectiveness of your communication in real time
Get the eBook today by filling out the form to the right and unlocking the secrets to improved leadership and communication.